So, we made the treck to the Hannah Montana/Miley Cyrus/Jonas Brothers concert last night.  It was so much fun. 
Here are Reece & Bailey when we first arrived.  Check out their Hannah t-shirts.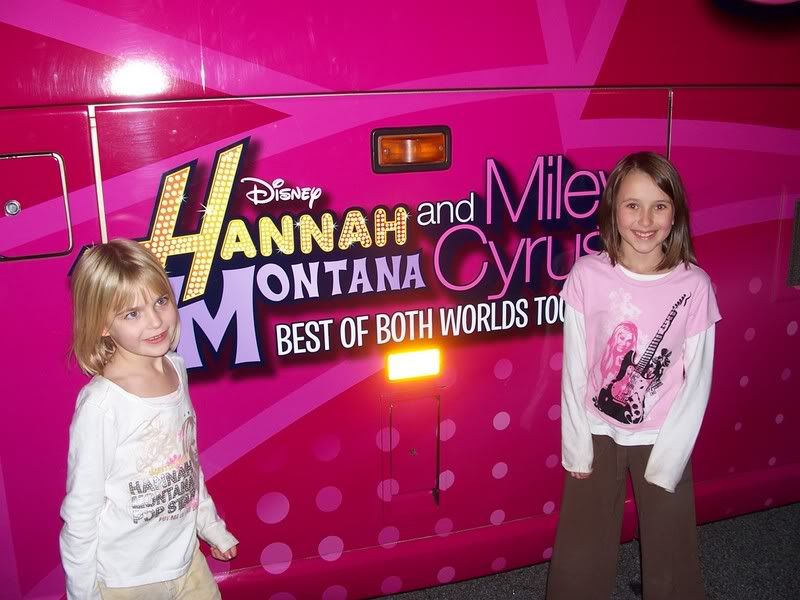 No, they're not excited one bit!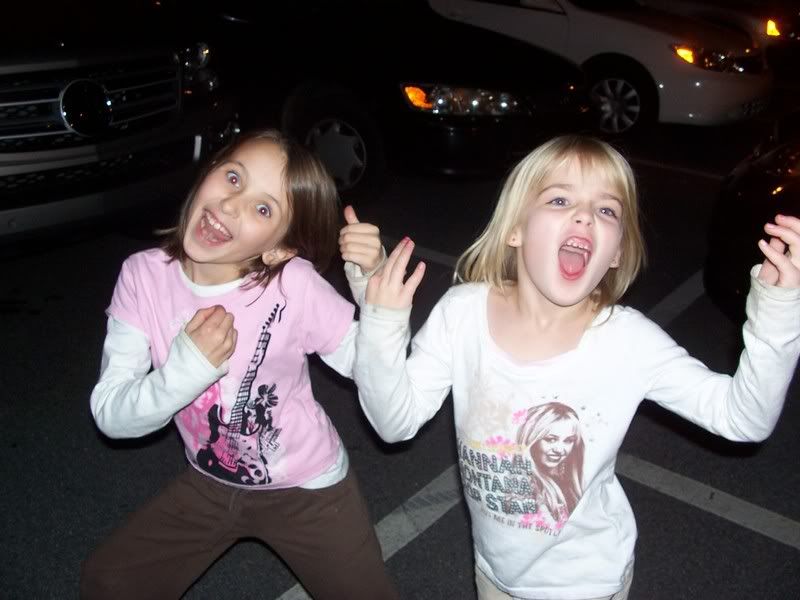 Bailey's loving the concert!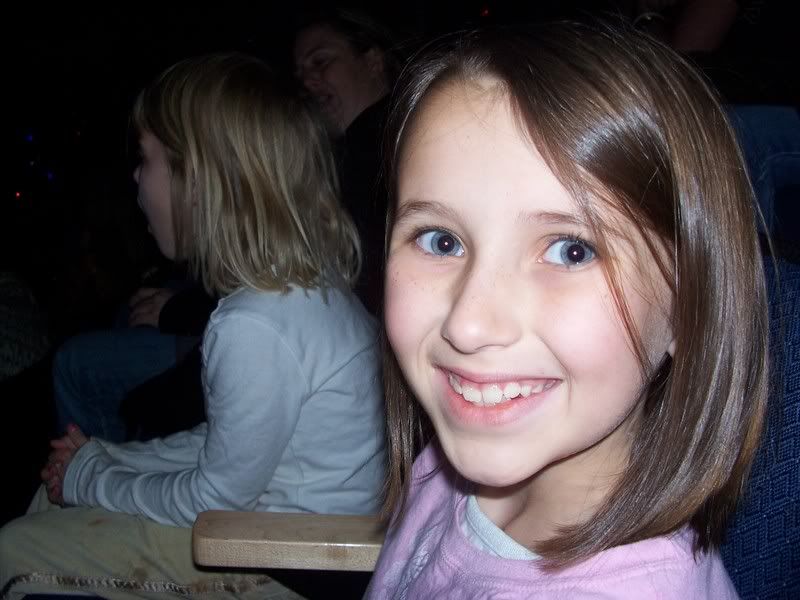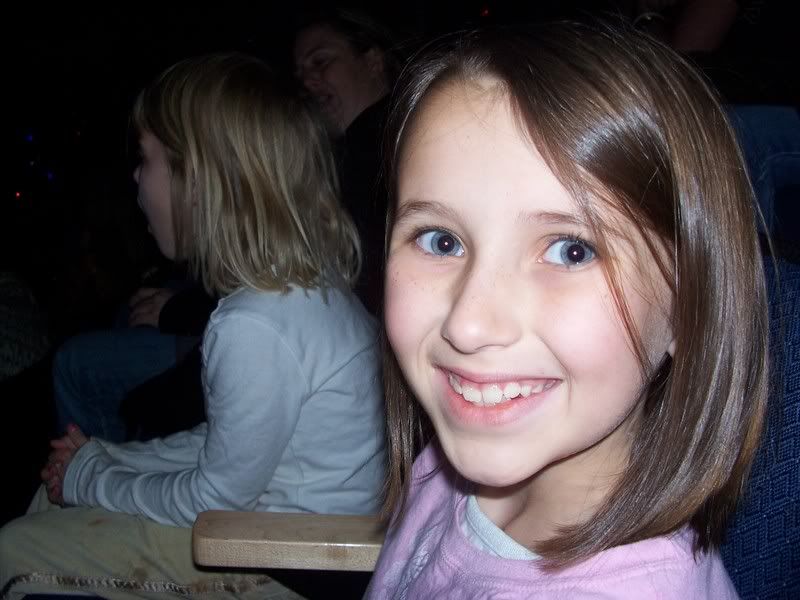 Here are the girls in their new concert t-shirts.  Bailey got a Hannah Montana one and Reece got a Jonas Brothers one.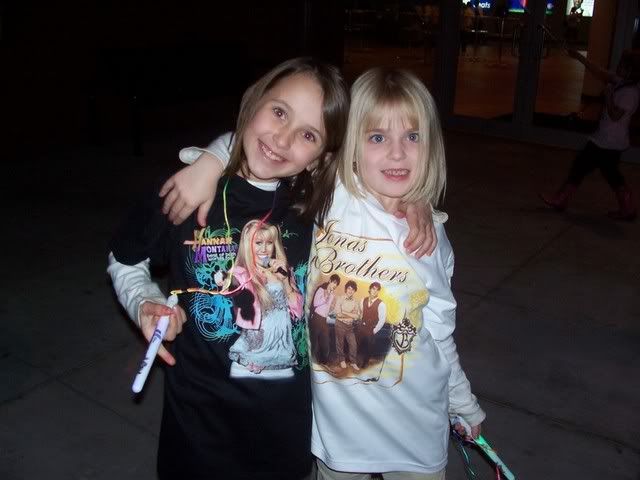 Here's a pic of the Miley Cyrus part of the show.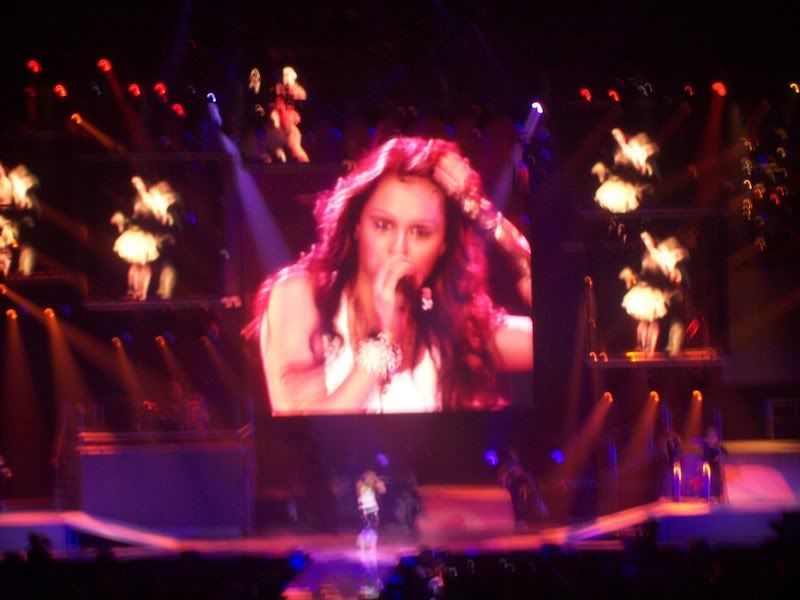 The girls are intently watching the show!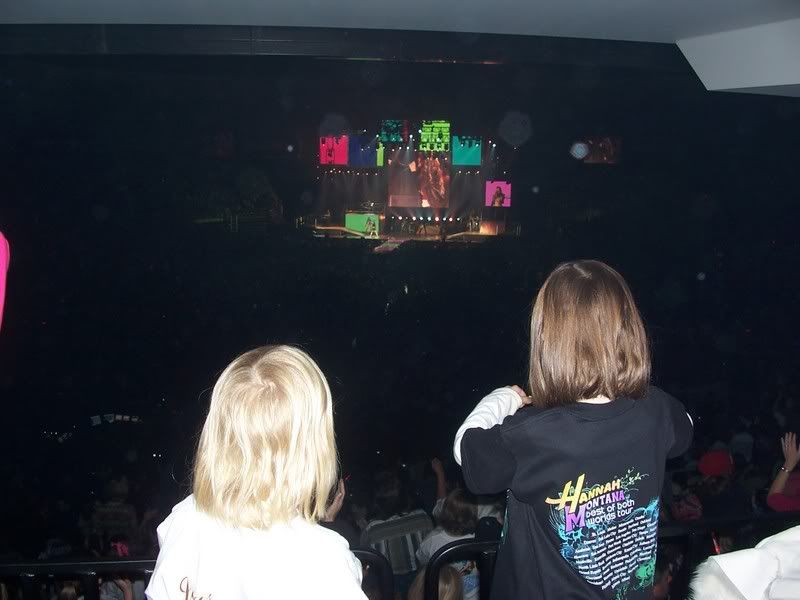 My favorite pic is on Heather's camera, so I'll upload it as soon as I get them.  They had a cardboard cutout of Miley in front of the tour bus on the red carpet and there was this old woman posing in every picture.  It turns out that it's Billy Ray Cyrus' mom, which is Miley's grandma.  It was hilarious.  I can't wait to see the pic. 
Here is a video I took of one of the girl's favorite songs.