Last year, anyone who read my blog saw the beginings of my first garden.  So, here's the first look at my garden in 2008.  I planted 5 new flowers today, and I'll give you a glimpse of those as well.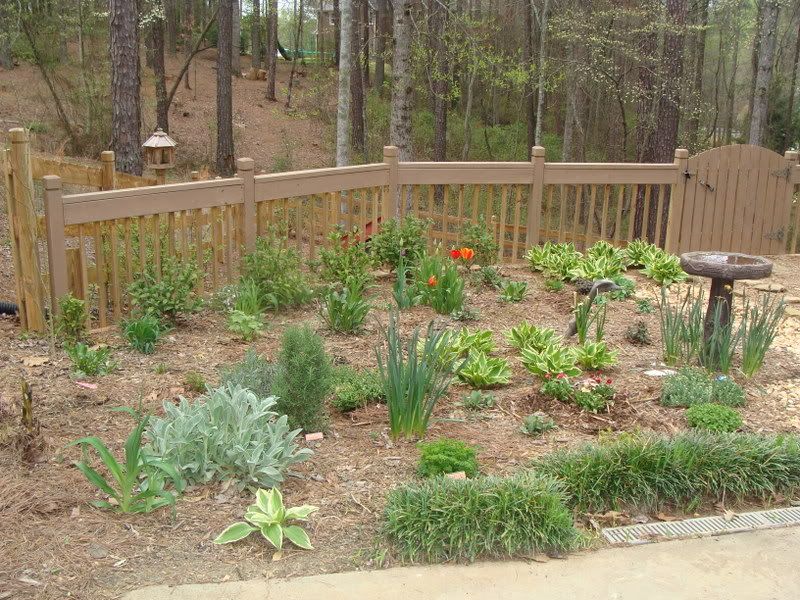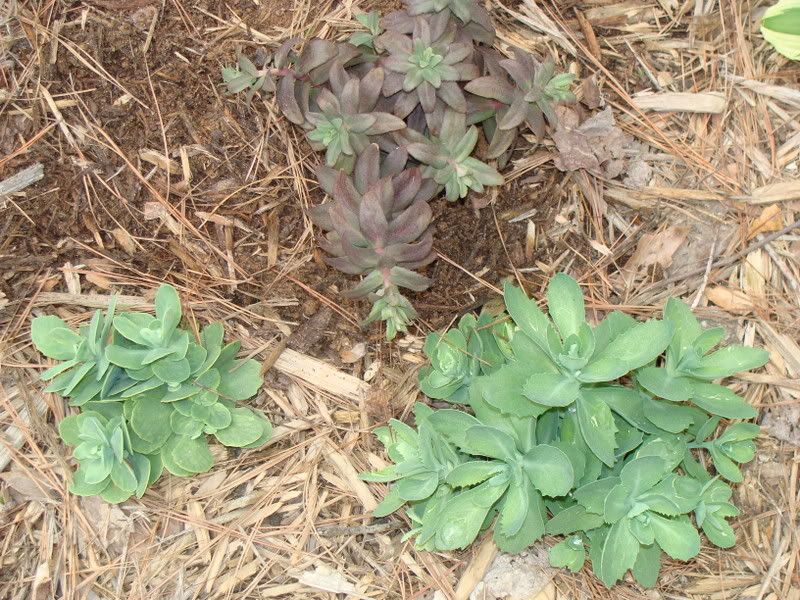 This is a picture of the sedum I planted last year and this lovely purple sedem I picked up at Lowe's today.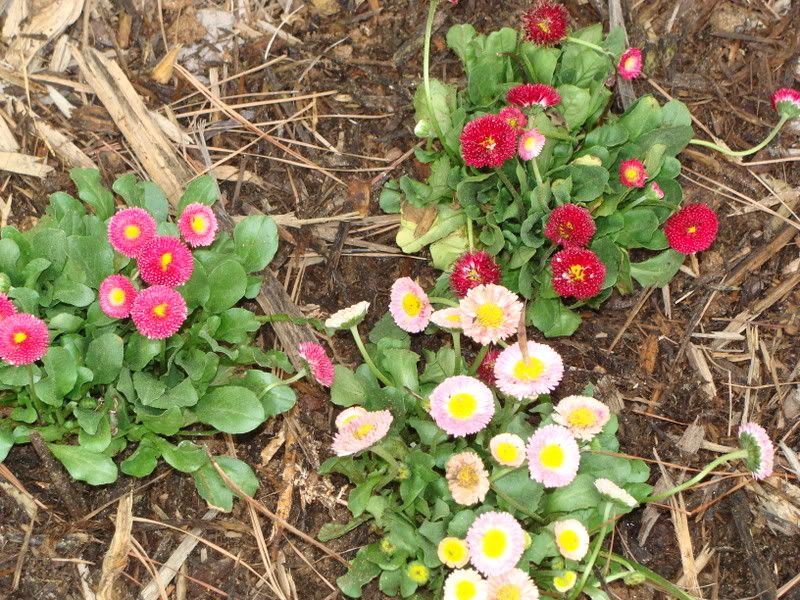 I loved the colors of these cute little perrenials.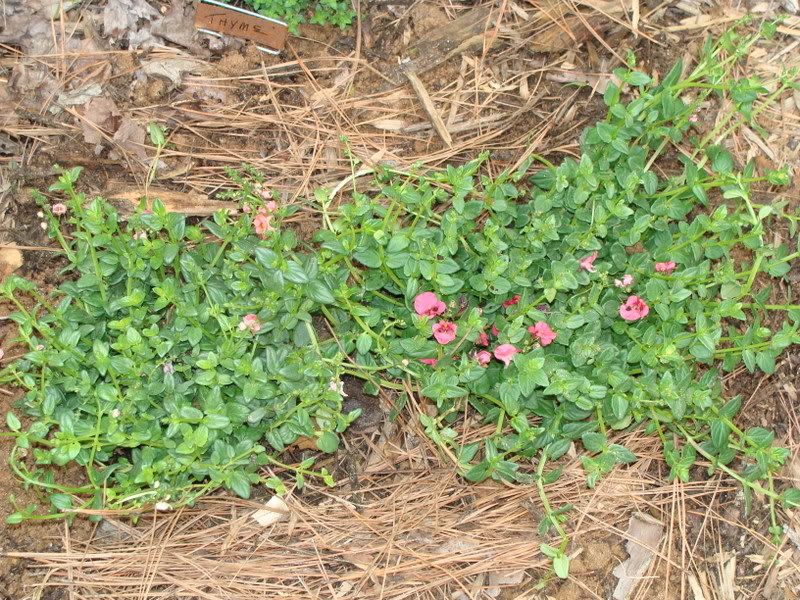 These perrenials have lovely, tiny pansy looking flowers.  
Now for the veggie garden.  I'm still waiting on my Italian Ice tomatoes from Burpee, but for the time being I went and bought a Big Beef and a Celebrity tomato plant.  I stopped at a rare plant nursery today and he was just planting seeds for some interesting varieties.  I'll be picking some up in a few weeks when they are ready.  I'm going to get a Brandywine and a Cherokee Chocolate tomato.  Sounds yummy, huh?
Other than tomatoes, I planted the peppers and eggplant that I've been growing from seed, plus I bought an eggplant from Home Depot, just in case mine don't make it.  I also put cucumber seeds in the ground and I'm soaking the green bean seeds to plant tomorrow.
Tomatoes: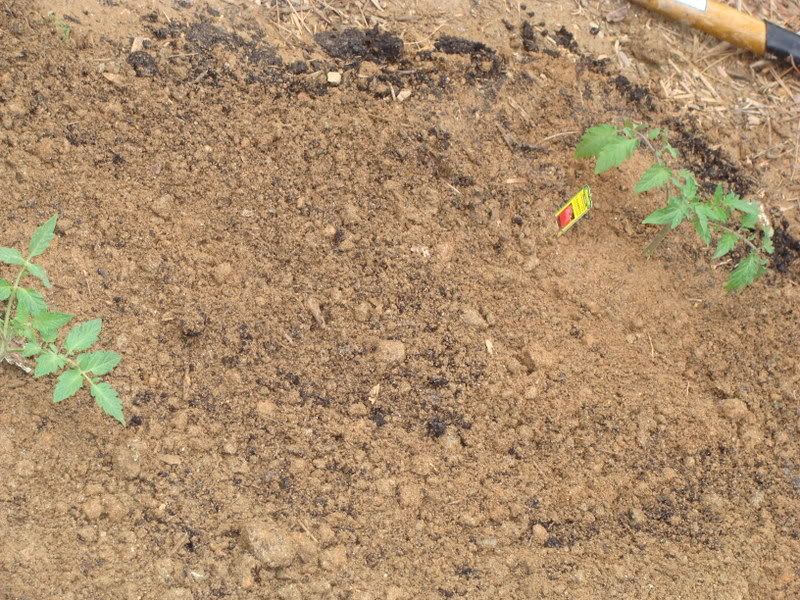 Eggplant: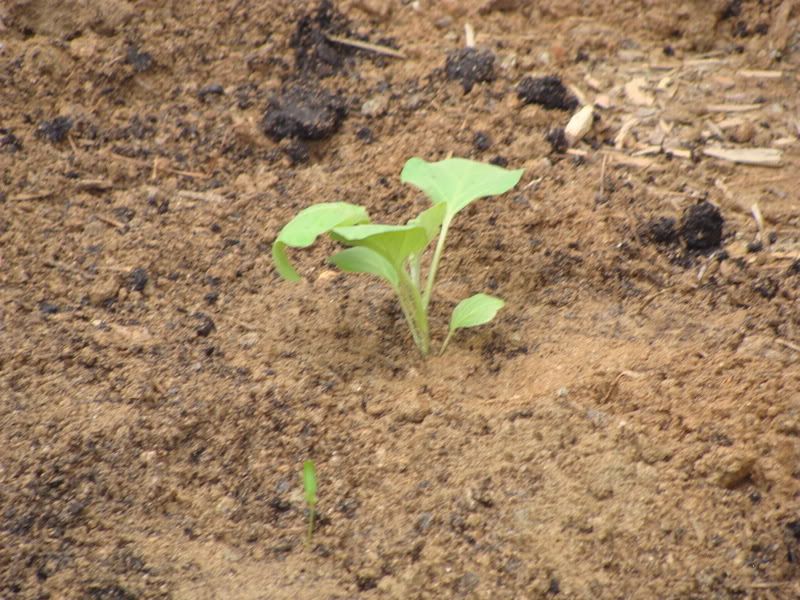 The veggie plot: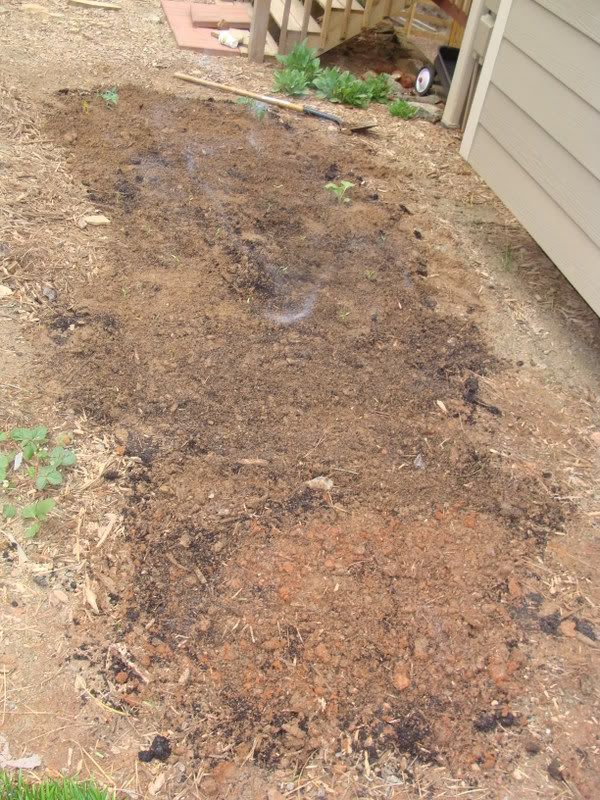 Well, that's the garden so far!  I'll keep you updated.  We have some lovely Spring color on our trees, so I'll make sure to take some pics tomorrow before they stop blooming.