We cracked into the durian today.  It never really had a bad odor (Dave thought it smelled rotten), but I read that it's because it was frozen.  It was surprisingly easy to open, given it's spiky exterior.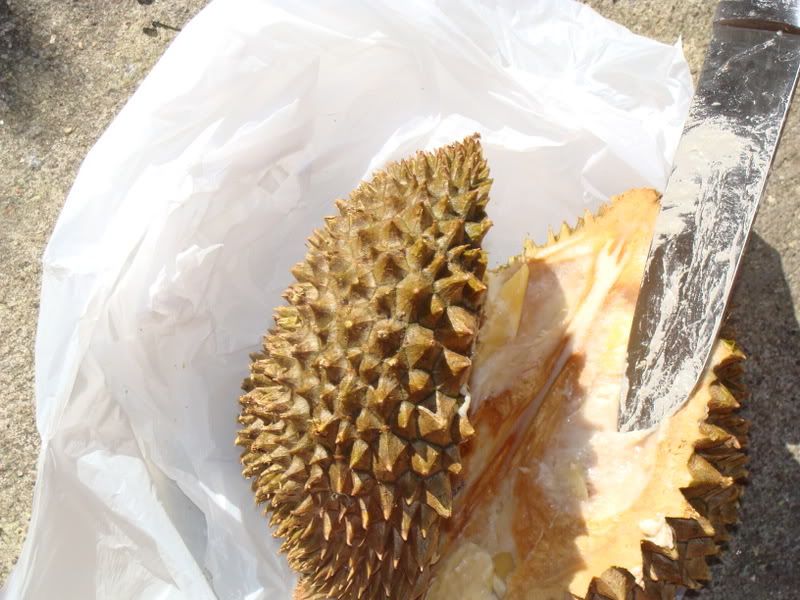 The first glimpse...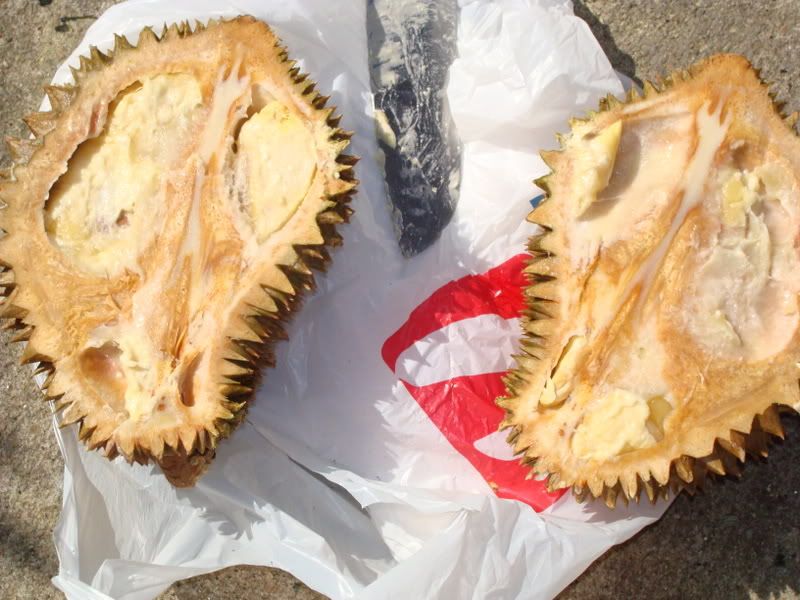 Getting ready for the first bite...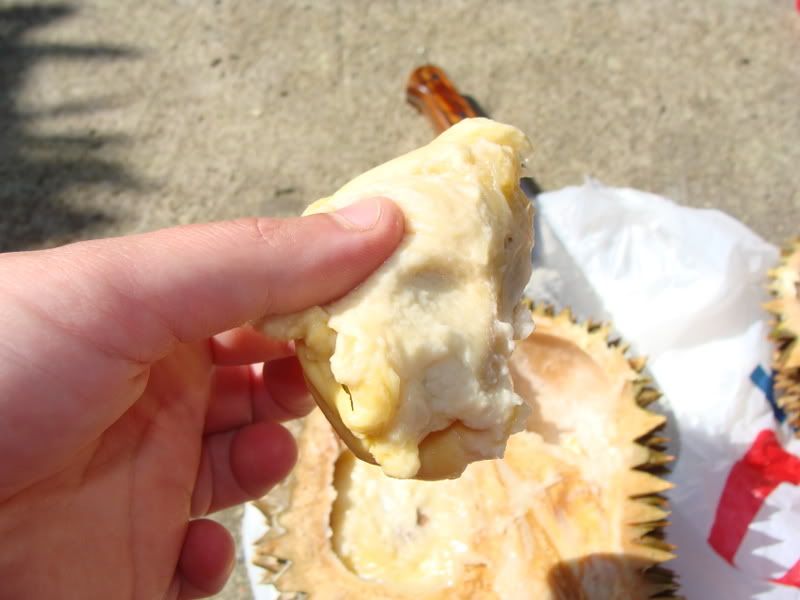 I'm done at this point.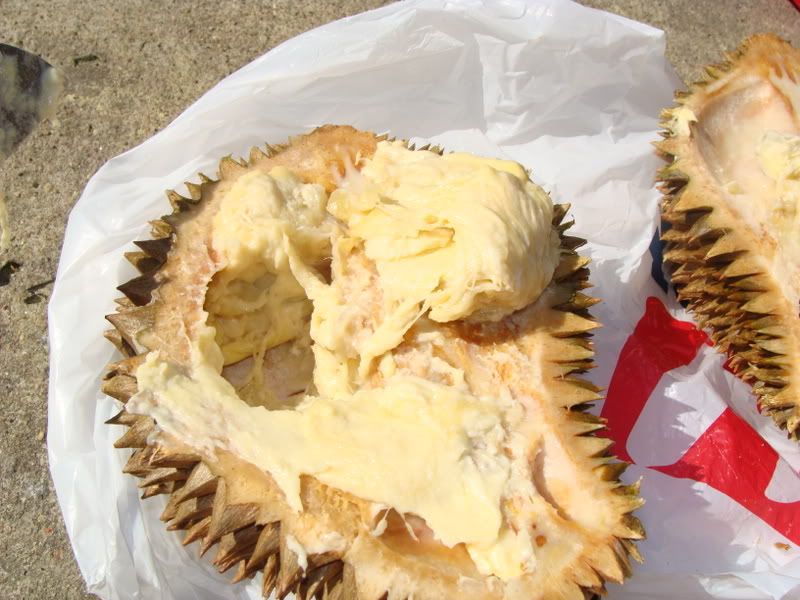 Well, I'm not a durian fan.  The texture reminded me of a persimmon, whick is one of my favorite fruits.  Kind of slimy, stringy and custardy.  The texture probably would have grossed me out, had I not been such a huge persimmon fan.  The taste is what got me.  My best description is that someone made a custard of banana, persimmon and passionfruit, but accidentally added lots of fresh garlic. It's like someone made a mistake in the making of the custard!  I just can't get past the garlicky taste.  Dave asked if I was going to puke and I had to admit that if I continued to eat it, I probably would have.  I made myself eat about 6 bites just to see if it got better, but by the end my gag reflex was kicking in. 
No thank you.  I'll stick to persimmons.