Needless to say, I watch a lot of Travel Channel programs, such as Bizarre Foods, Anthony Bourdain, etc.  Needless to say, I'm the kind of person who will try anything and possibly like it!  I'm always hearing about this nasty fruit called Durian.  Durian is a fruit that supposedly smells like decaying flesh mixed with rotten eggs.  Interesting.  It also supposedly tastes really great.  To get an idea of the smell, it is actually banned from the subway and from hotels because of the odor.  So, needless to say, I had to try it.  The only places to get in in America is in an asian grocery store.  I'm childfree this week, so I started looking up stores and saw that there was a
Super H Mart
nearby!  Sweet!  Now, who can I take with me? 
K-dogg
of course! K-dogg, aka Kristen, has been to China multiple times and likes Tall Chais, so she'd be perfect to go.  I texted her and she was just getting off work.  Perfection!  So, we're off to the Super H Mart. 
Our first thought?  It's huge!  Like a Whole Foods!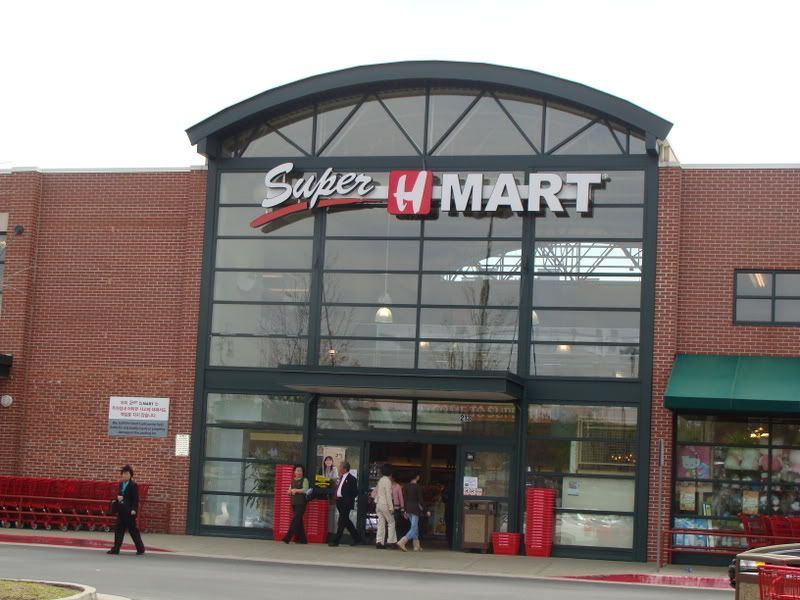 Mmmm.  K-dogg loves dried shrimp!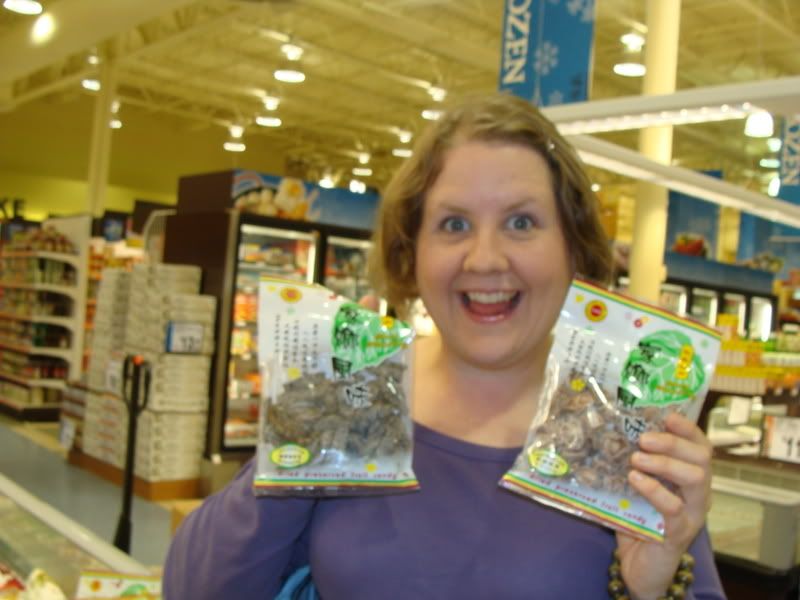 I just picked up some random strange item for the picture.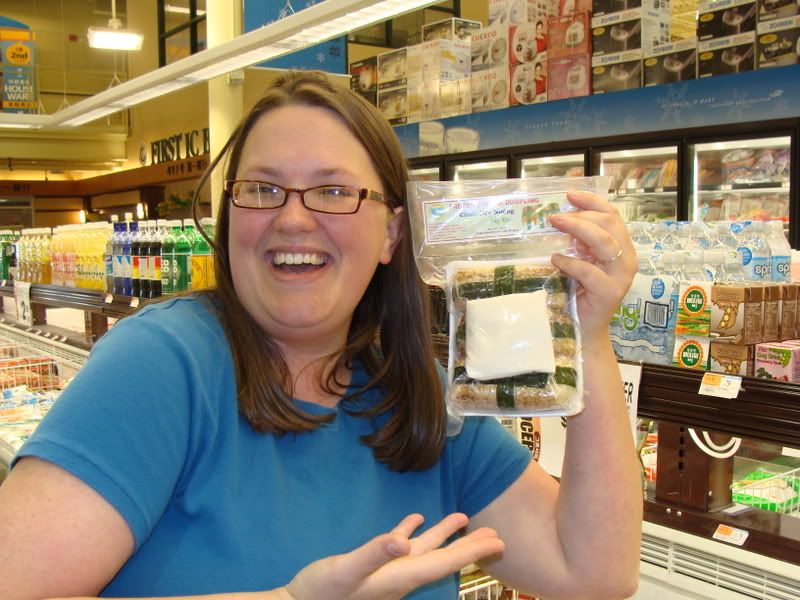 Yummy, fermented eggs.  Hmmm, I wonder if this is like balut?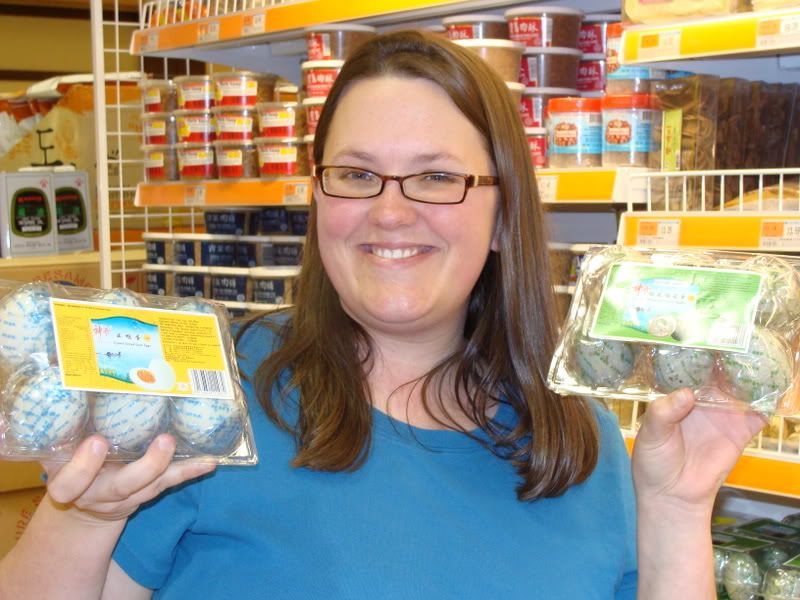 Wow!  Talk about some giant seaweed- I'd love to see that sushi roll!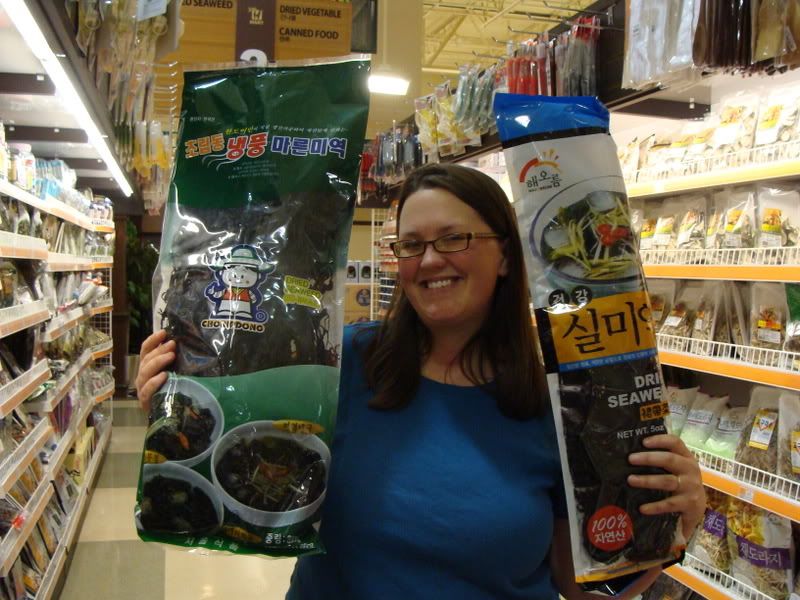 Along the right wall of the giant superstore is a food court with everything from sushi to noodle bowls to spring rolls to dumplings.
K-dogg got a yummy looking shrimp spring roll.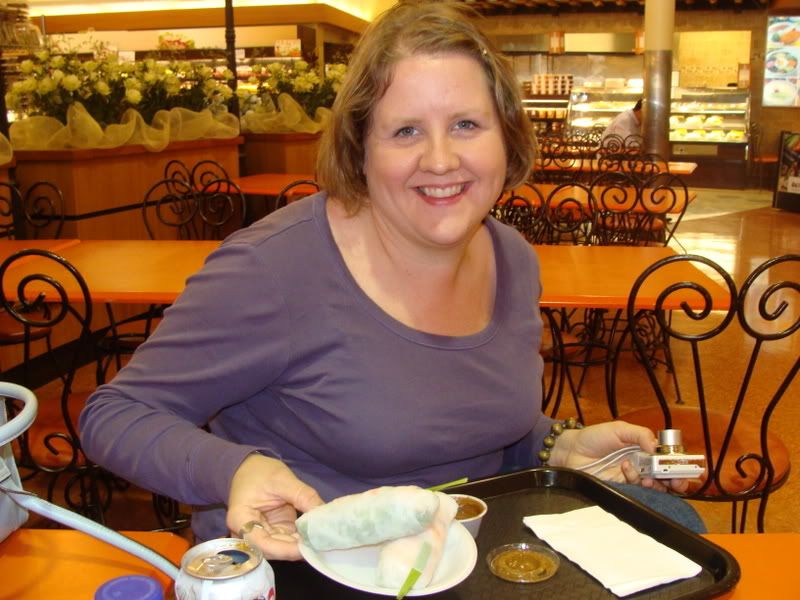 I ordered some egg rolls and a King dumpling, which was superb!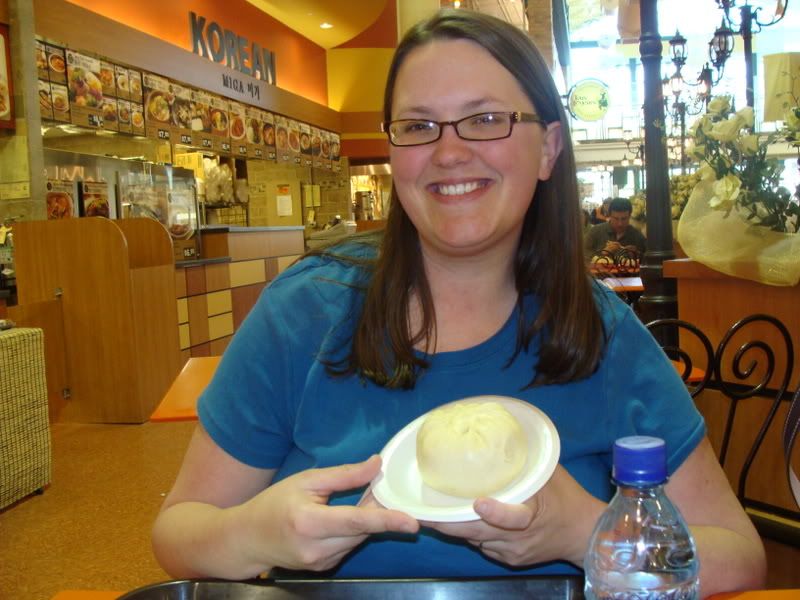 Look at this King dumpling! Yum!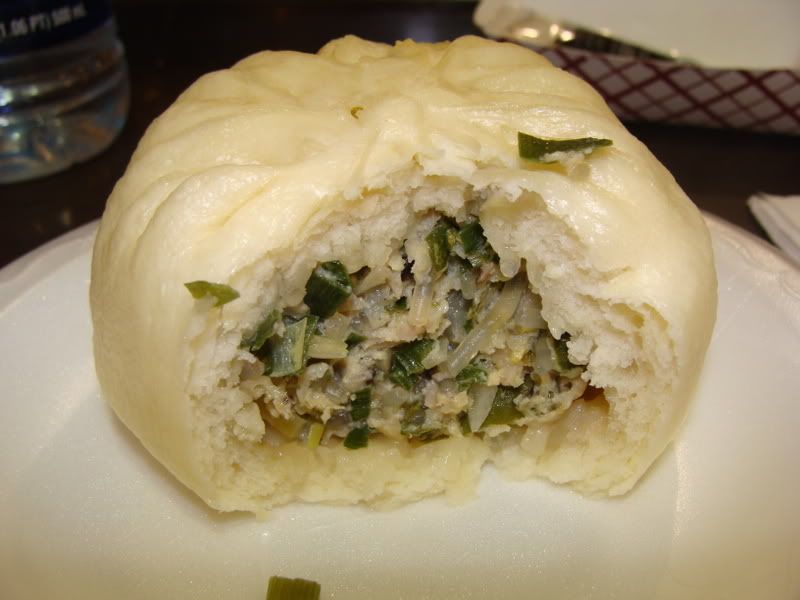 We tried to get a photo of the two of us.  What is happening to my face??!!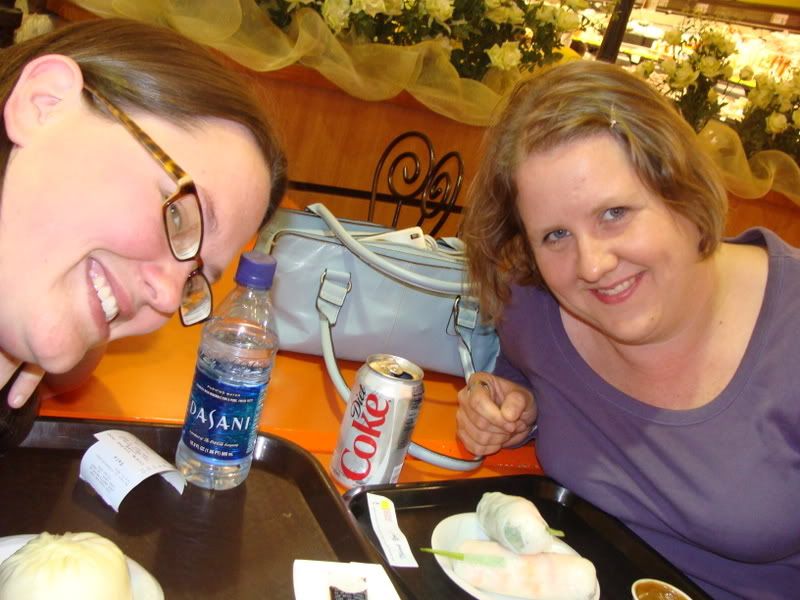 Did I buy anything while I was there?!  Yes!  $36 worth of yummy asian goodies.  I can't wait to take my mom and dad!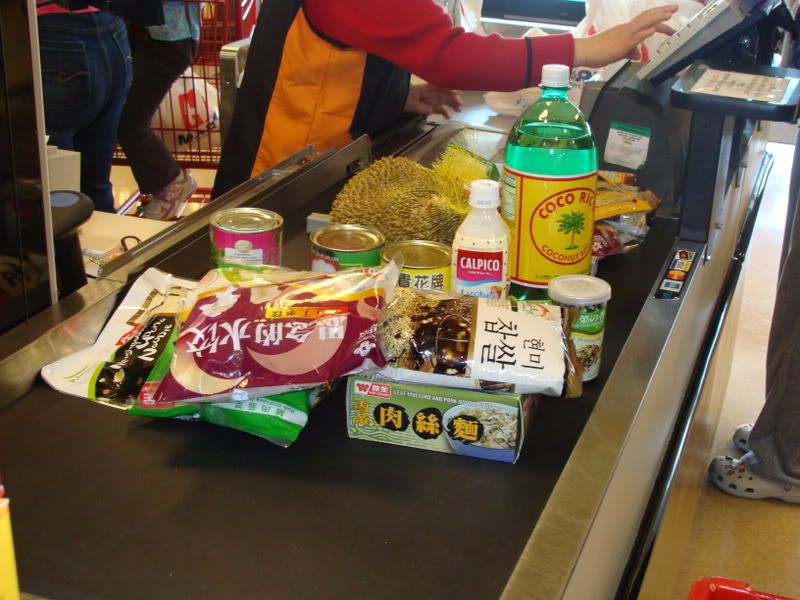 But, the bigger question...did I get me some durian?  You bet I did!  I can't wait to taste/smell this one.  You can be sure there'll be a blog about it.