In the fall, I planted a lot of tulip bulbs all around our house.  By the time Spring  arrived, I couldn't remember what I planted, so it was a lovely surprise.  I took pics of all 6 types except for the ones that haven't bloomed yet.  Those appear to be a deep purple.  Enjoy!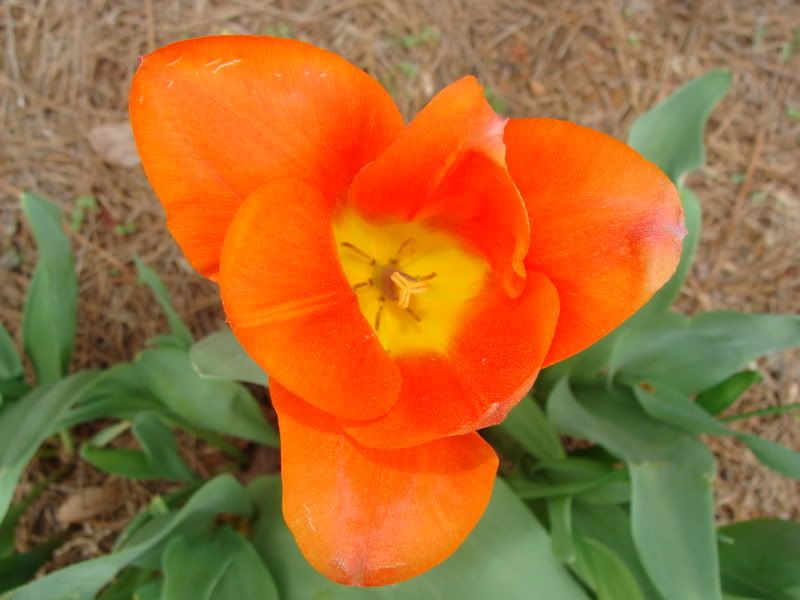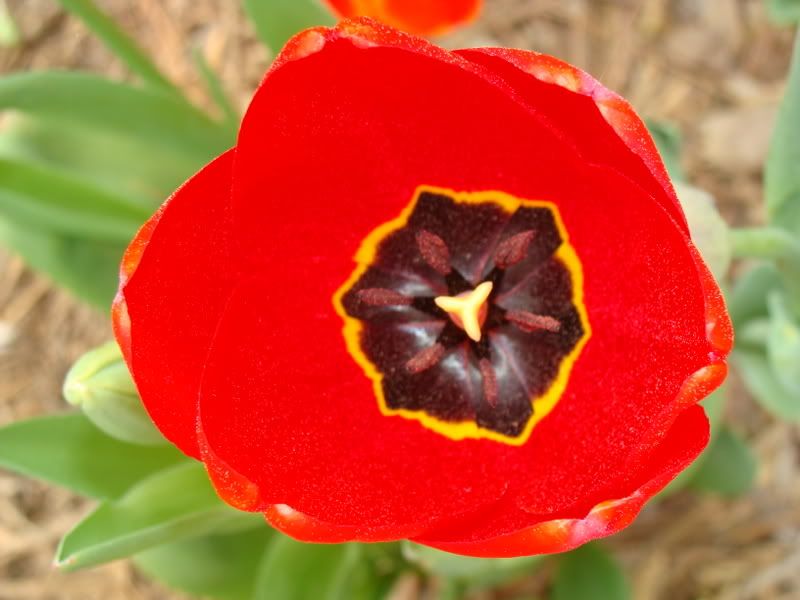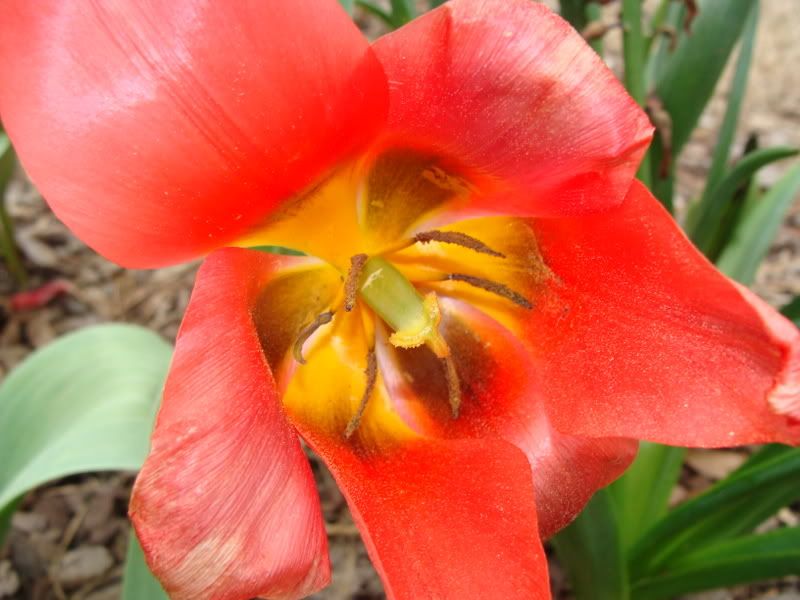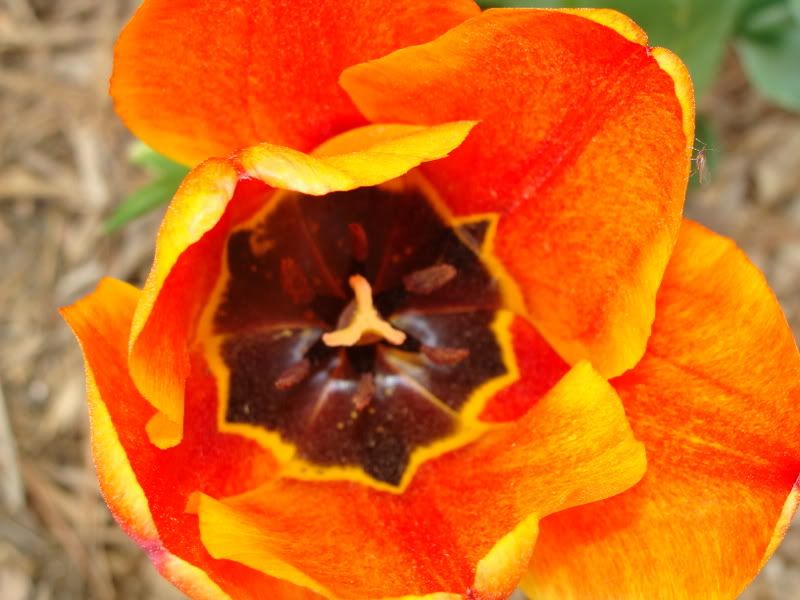 Look at the mosquito sitting on the upper right petal of the flower above!  Ick!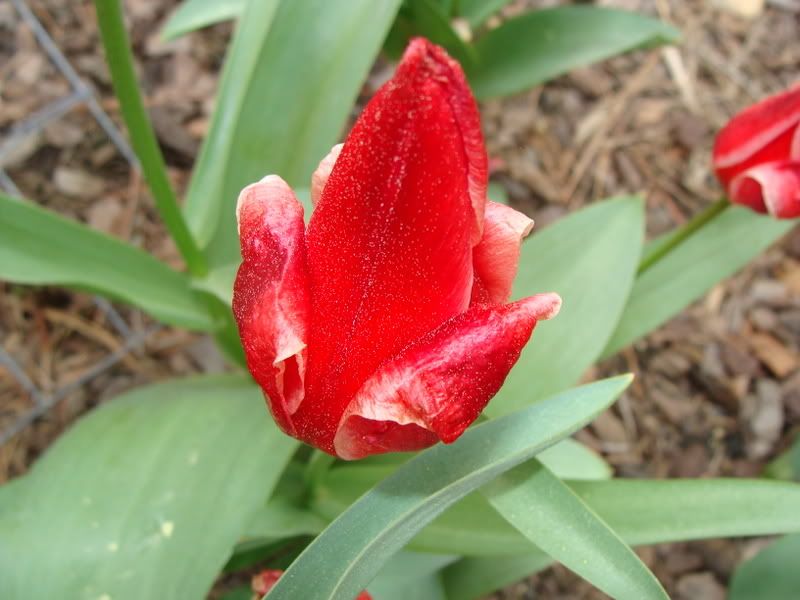 Can you see the pollen on the petals?  I hate pollen, but I love the clarity of my new camera.