After all the fun we had,
K-dogg
and I decided to go visit the local hispanic grocery store.  I've been there a few times, but Kristen hadn't, which is funny because she ministers to hispanic children in the area.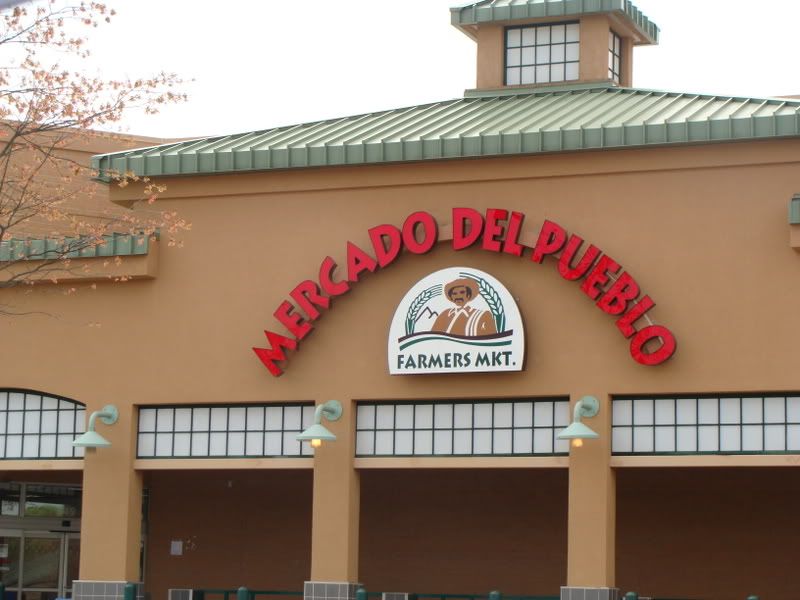 Alas, it's a great place for fresh seafood, produce and cheese, but it is just not as stupendous as the asian market.  Maybe because the food at the Super H Mart is from another continent, but it was much more strange that the food here. But, we had to get our obligatory photo op!
I wanted to get a picture of K-dogg with the cow tongue.  She refused to pick it up, so I made her lean in!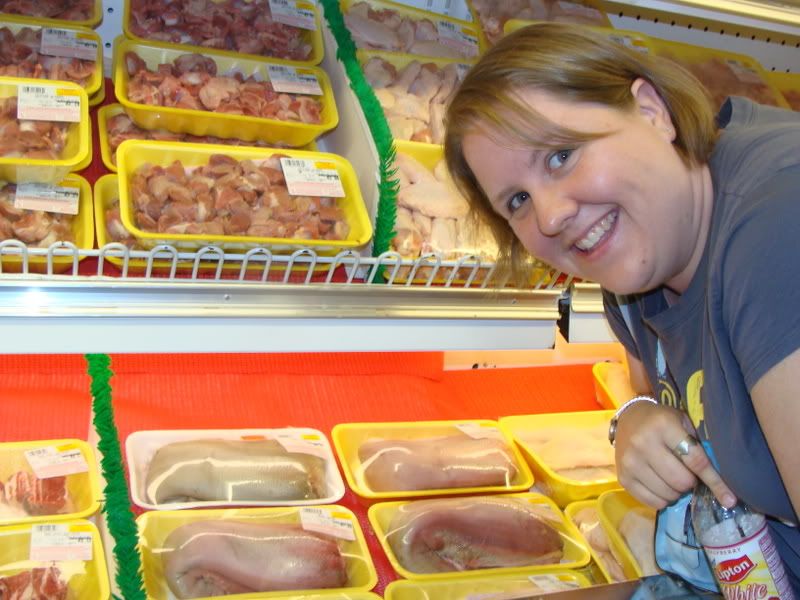 Here I am with some very frightening dried shrimp that we found in the spice section and with a large sugar cane that I picked up for the kids.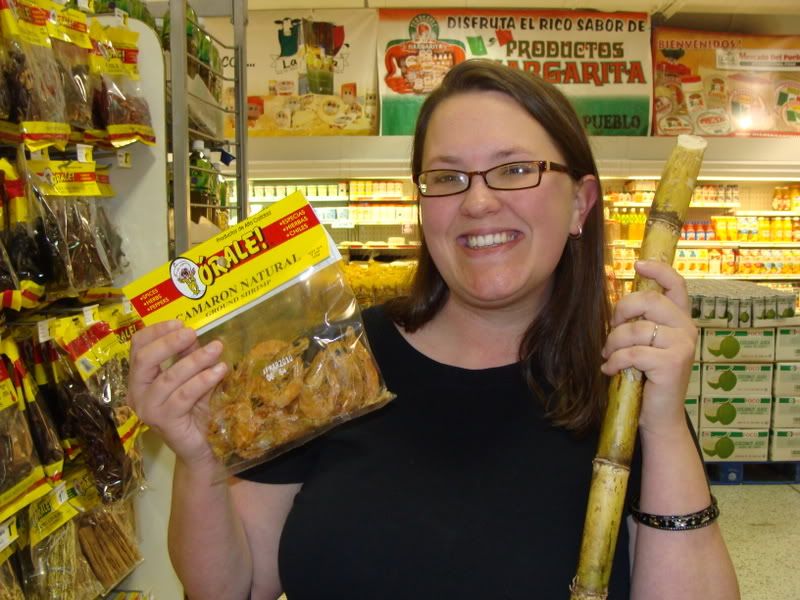 I don't have any pics from lunch, but we decided to go to my favorite Indian restaurant.  We got there and it had moved!  So, we got back into our cars and drove to the new location, which was right down from the mercado del pueblo!  It was worth the drive.  The food was excellent and so filling!  Chicken tikka, naan, rice, vegetable curry and a yummy lentil broth soup, with rice pudding as the dessert.  Yum.  The company was even better!