Recently, our family decided to sponsor a child from Compassion International.  We chose an 8 year old  boy, Andrew Ng'ang'a, from Kenya.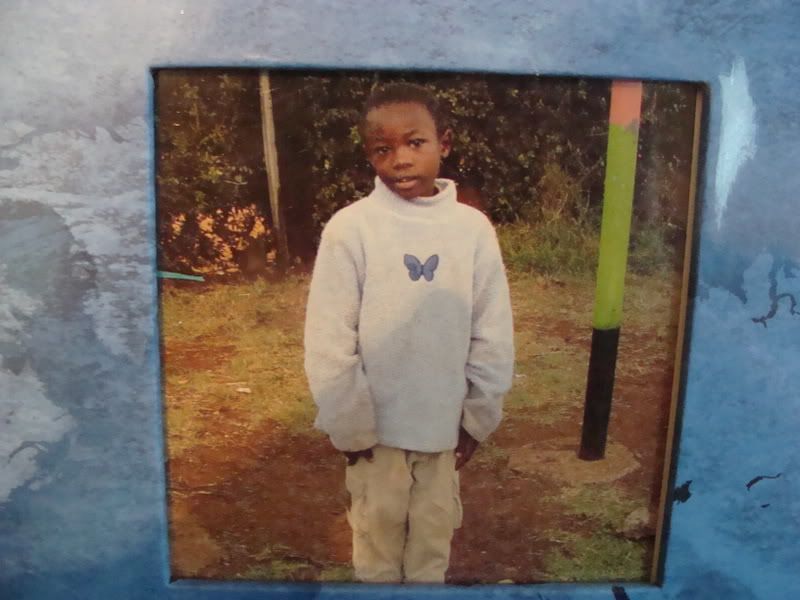 We got our first letter from him this week- how exciting!
The letter tells us some general things about him, such as his parents and brother's names, his best friend, that he lives in a village, etc.  He also wrote that his favorite game is ball, school subject is math, color is red, food is rice, bible story is Creation and song is Glory!  When Andrew grows up, he wants to be a driver.  He says, "Thank you for sponsoring me.  God bless you.  Please pray that I grow to a bright and God fearing boy and that I also excel in my studies."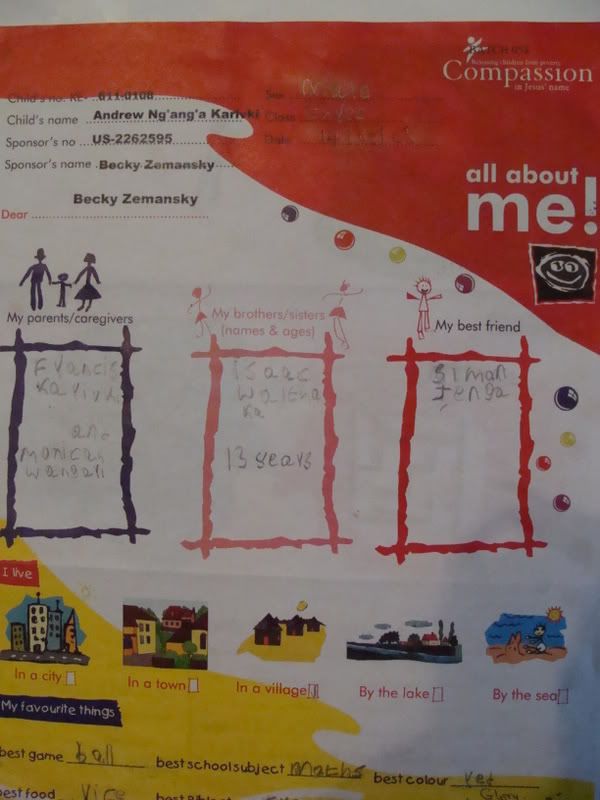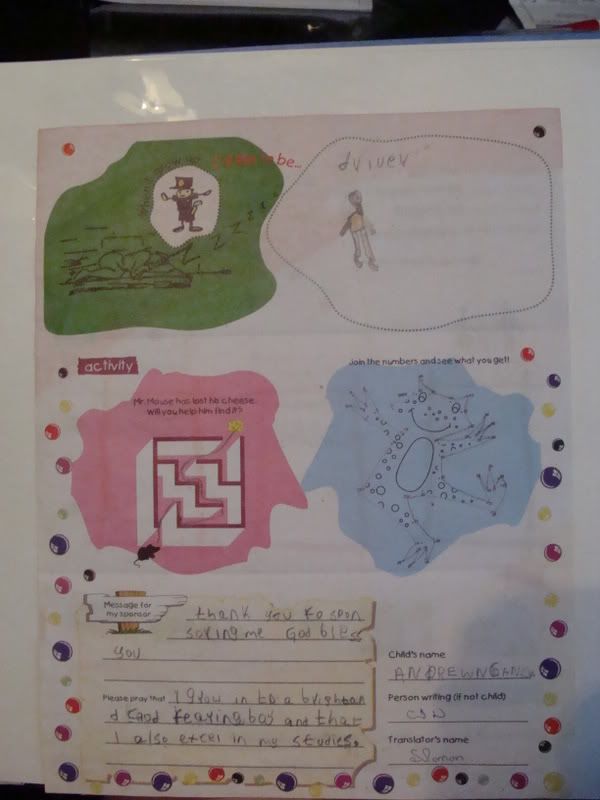 Even though we had a picture and a bio on him, it seems so much more real now. He actually wrote these things to us!  Bailey is going to send him some of her school work, so he can see what she does too.  For those of you that also sponsored a child, I can't wait to see what they send you, so make sure you blog it!