We didn't know if field day was going to happen, because of the tornado that devastated much of our area, but it was a go.  They did postpone it until the field was not so soggy.
I was able to go see 2 of his events.  First was a type of relay where they had to jump rope with a hula hoop.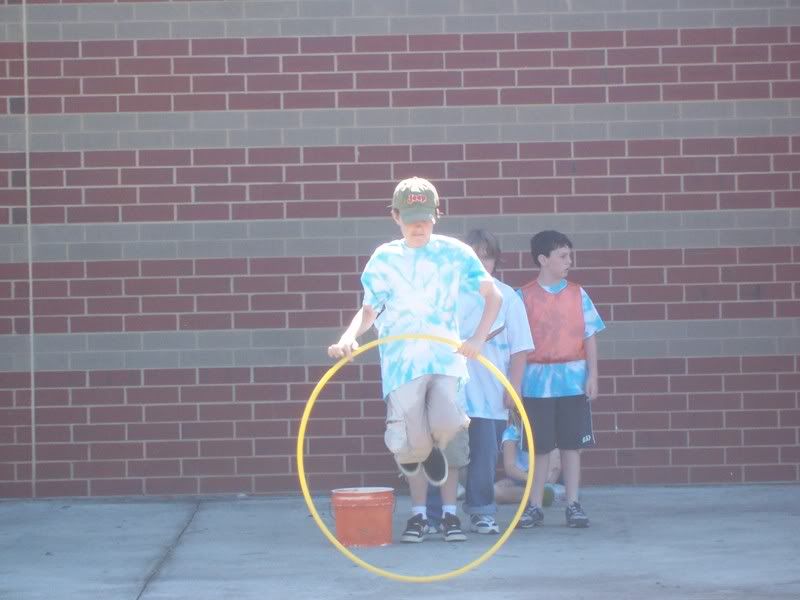 Next, they caught a ball in a cup.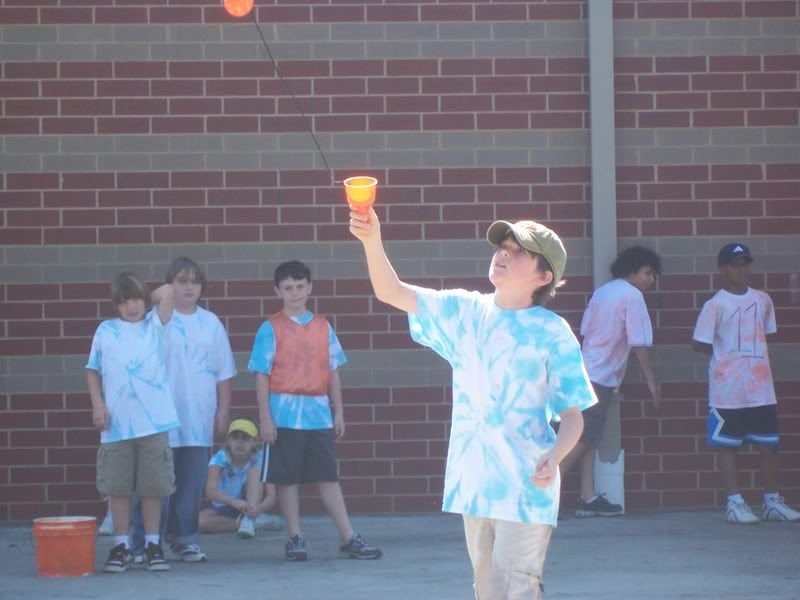 Then, they had to throw a hula hoop around a cone.  They had fun!
Here is Jake and 2 of his best school friends, Miller & Brent. They made their shirts! You can see the remnants of Jake's romp in the poison ivy patch two weeks ago!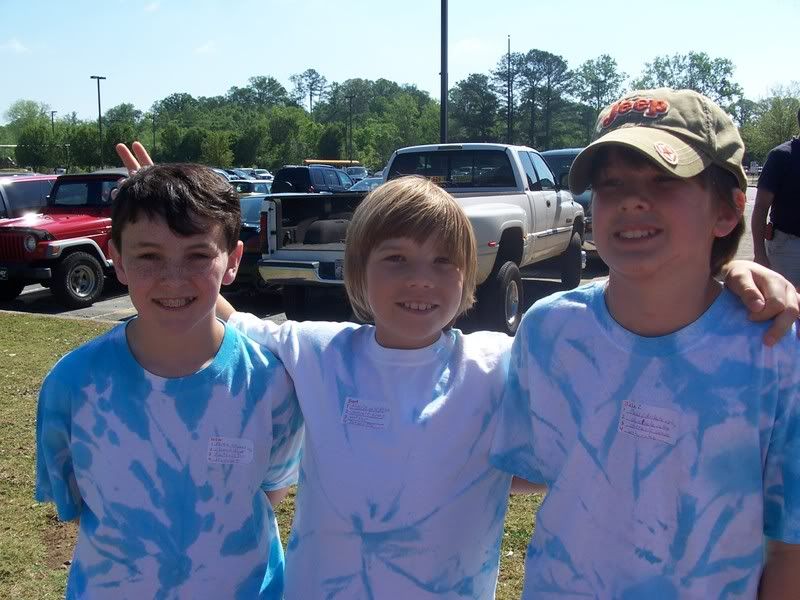 The other event I went to was the water relay.  We came in first place! One team member pours water into a cup on top of another person's head.  That person then has to run across to a pitcher and dump the water in.  The trick is that you can't let the cup come off of your head, or your pitcher will be dumped!
Here is Jake pouring water into a friend's cup.  Don't you love their expressions?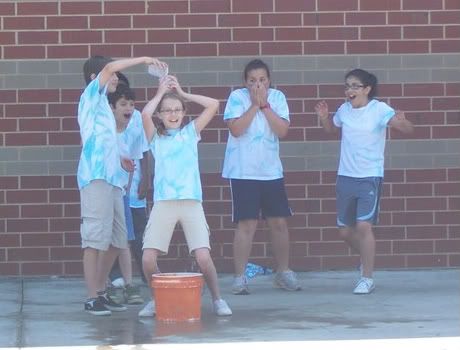 Here's the runner... can you see how wet he is?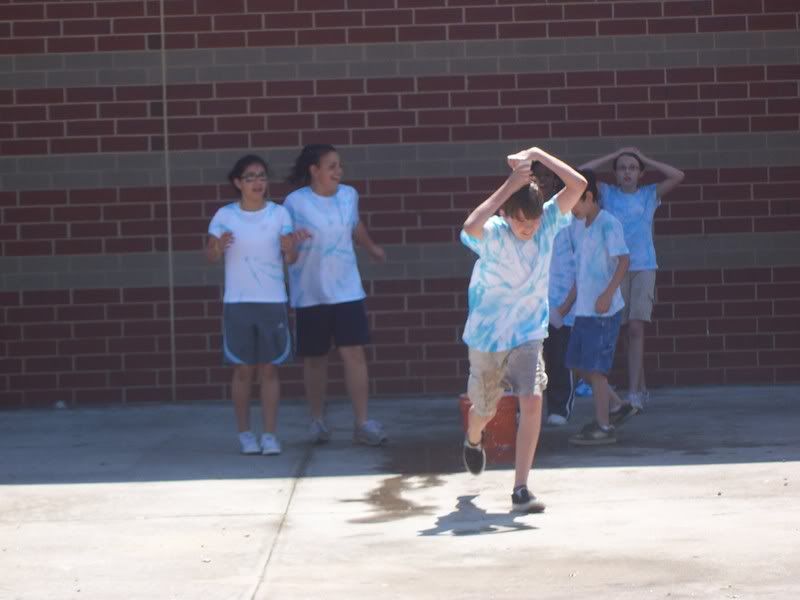 And the dunk!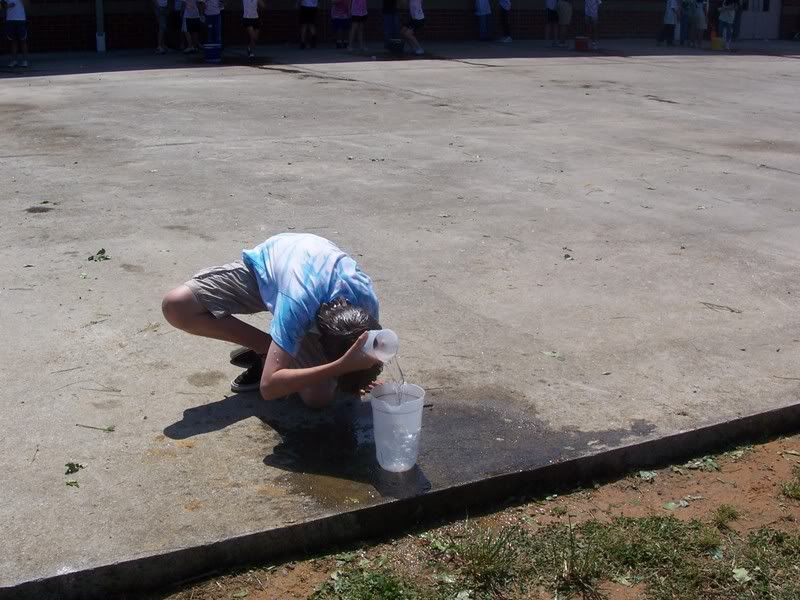 After a water relay, you have to make sure to get very, very wet.  Emma is about to get soaked!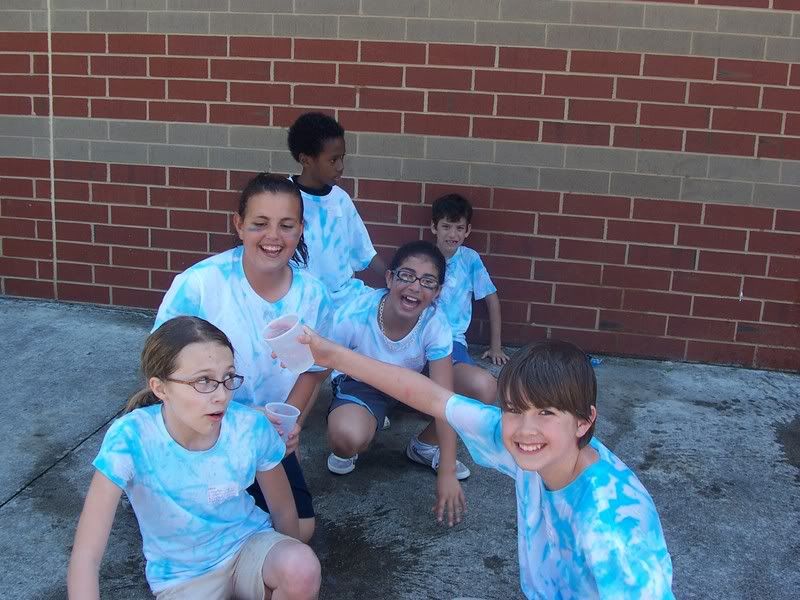 She got Jake back!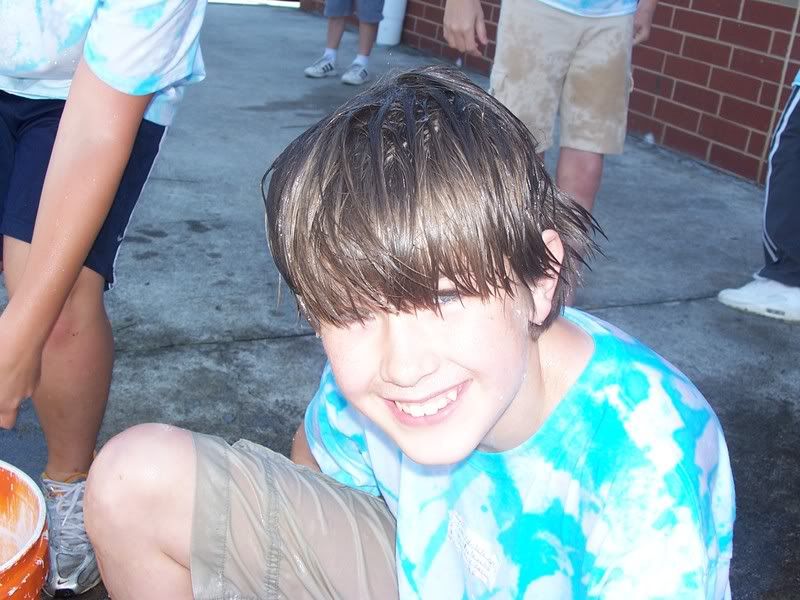 Spencer says, "Nooooo!"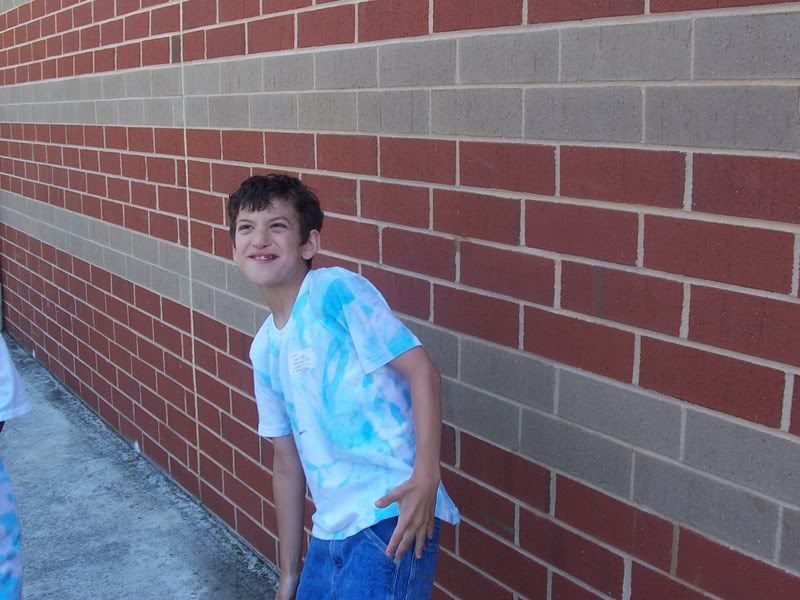 But I insist (I taught Spencer years ago and he's one of my favorite kids on the planet) and Jake soaks him too.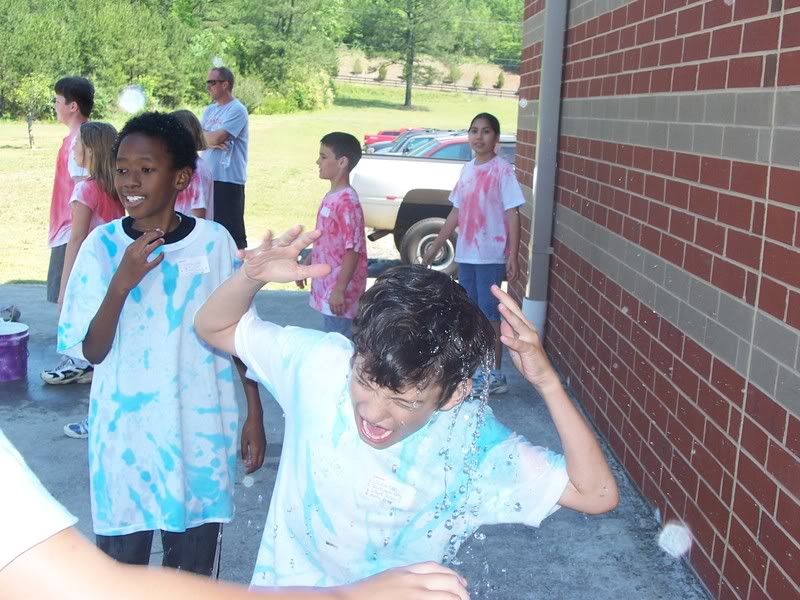 Tomorrow- my class field day- where I get to eat a doughnut hanging from a string!!!