Mandi
just turned 30.  Last year, the sisterchicks all went on
a cruise for our 30th birthdays
.  Since
Mandi'
s a little younger, we had to do a birthday bash, sisterchick style.  First, 
Staci,
brought her to the destination blindfolded!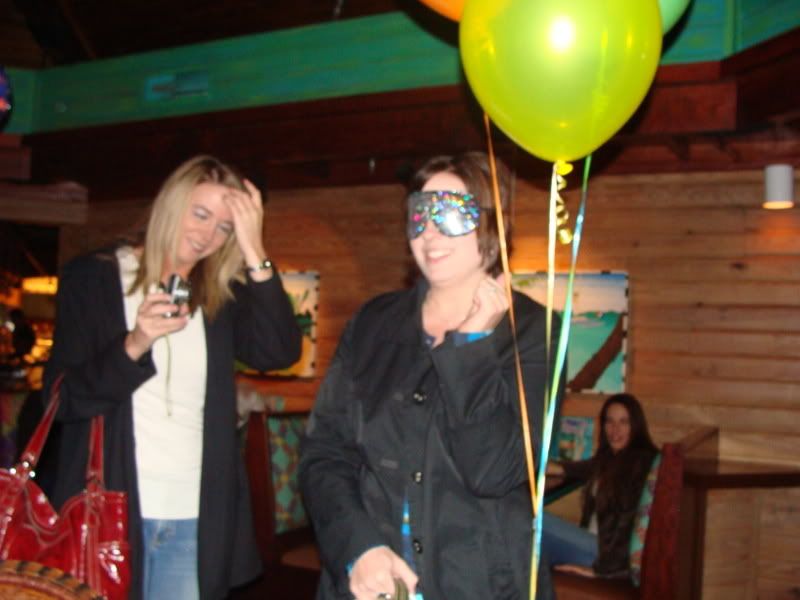 We took her to dinner at Bahama Breeze!  Get it?  Just like our cruise last year to the Bahamas! As you can see, we're missing
Mandy
, whose dh had to work at the last minute. :(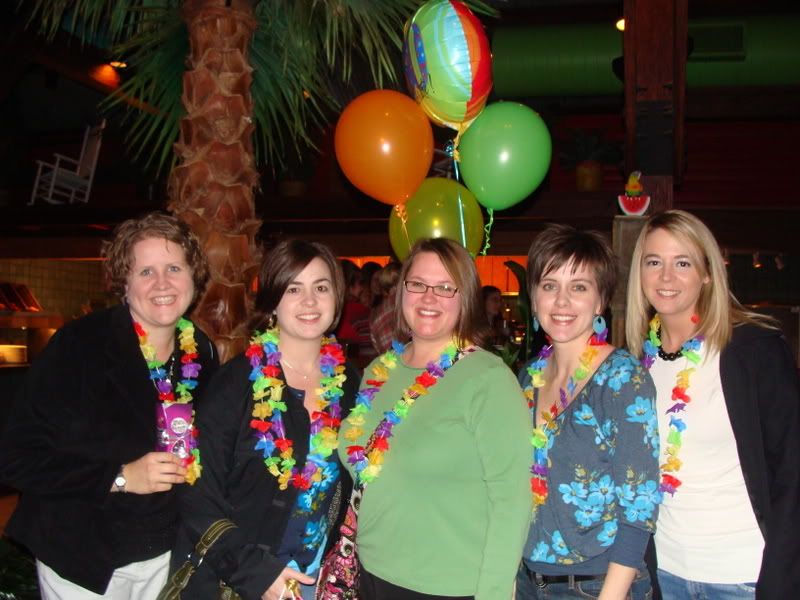 After a scrumptious dinner, we headed out for another surprise.  We went to the Atlanta Cupcake Factory, whose website was just a tad bit misleading.  It was basically a hole in the wall with no place to sit! 
Disclaimer- here are my two favorite single gals,
Staci
&
Kristen.
  If you are a God-lovin, mature man, go ahead and check out their blogs! They're both beautiful inside and out and would be a prize for any man!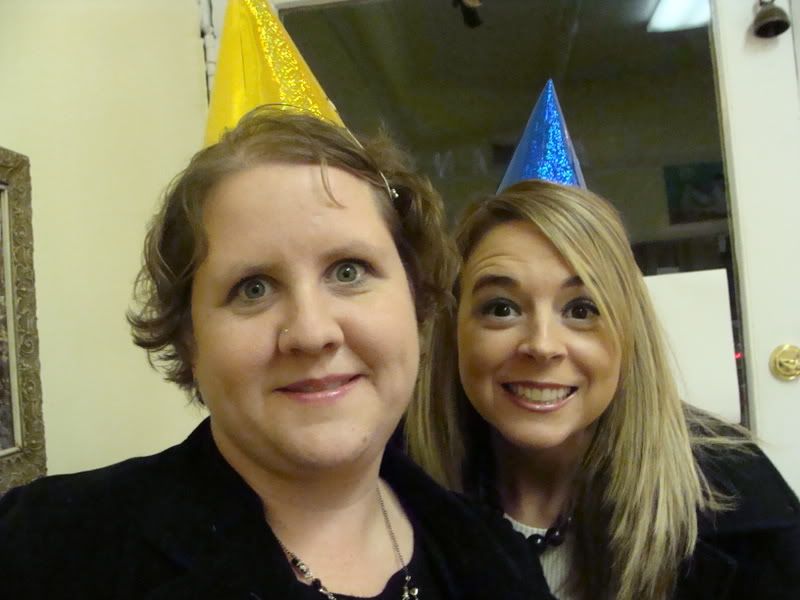 Back to the hole in the wall... they did have lovely cupcakes!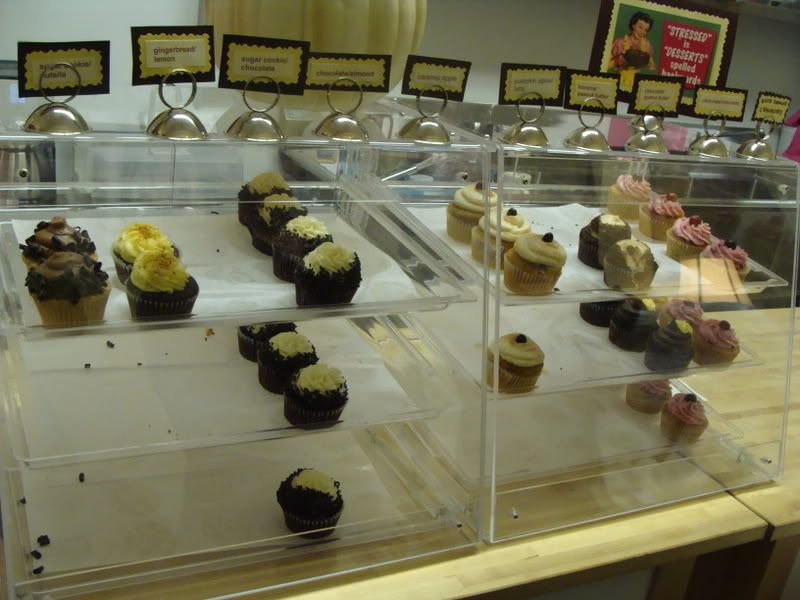 The man working there brought out fresh ones for our little partay.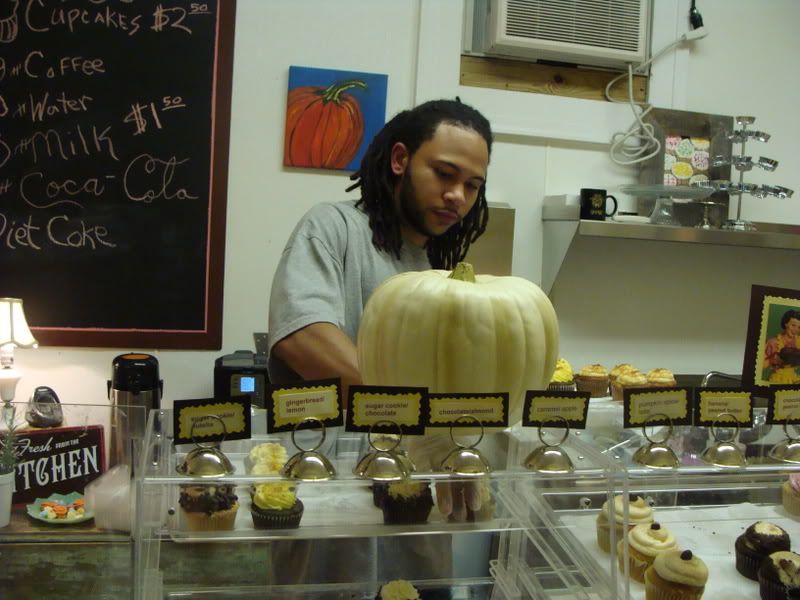 Here we are with our baked goodies.  You can see
Amanda's
little bundle of joy, Asa, in the bottom left.  He was such a good baby!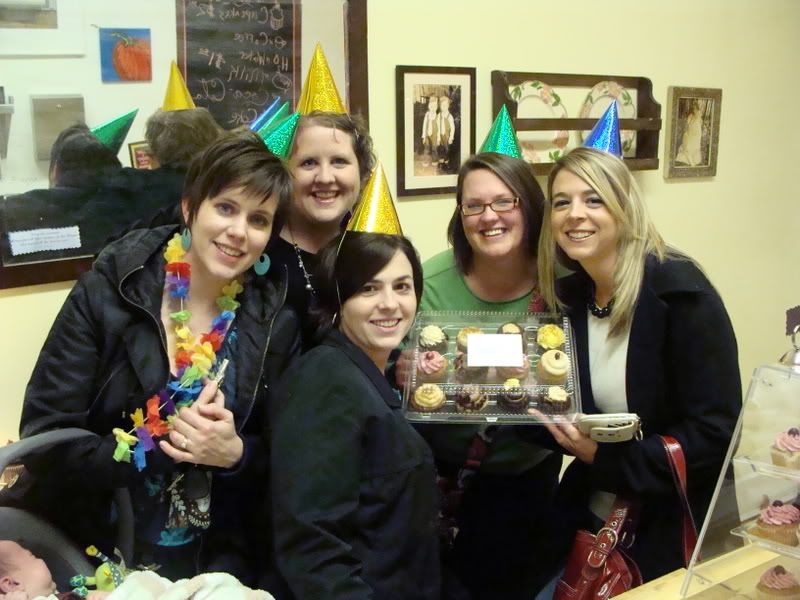 So, we headed back into my van and asked Magellan to take us to the nearest Starbucks.  Luckily it was only 0.3 miles away.  Don't these cupcakes look delicious?  Here are the flavors we chose: Pumpkin Latte, White Chocolate Cranberry, Double Chocolate, Sugar Cookie Nutella, Gingerbread Lemon, Chocolate Almond, and Caramel Apple.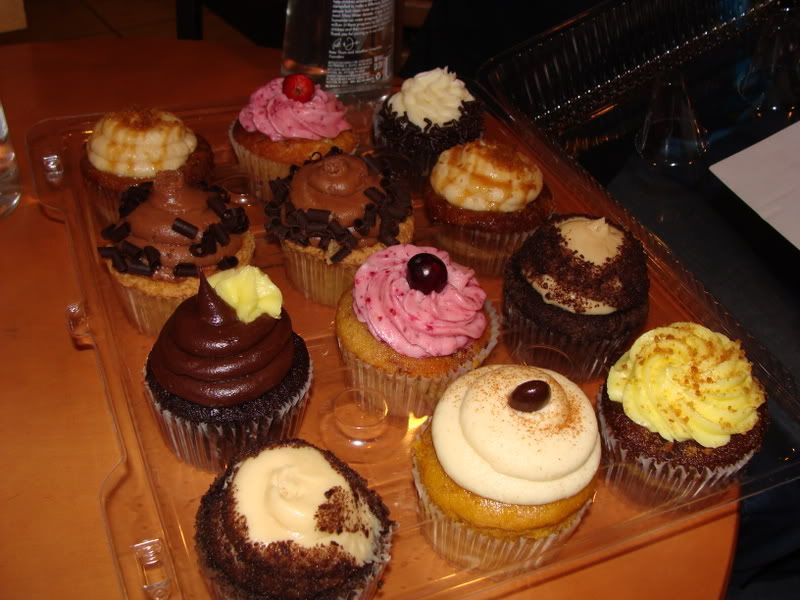 This is what the box looked like when we were done.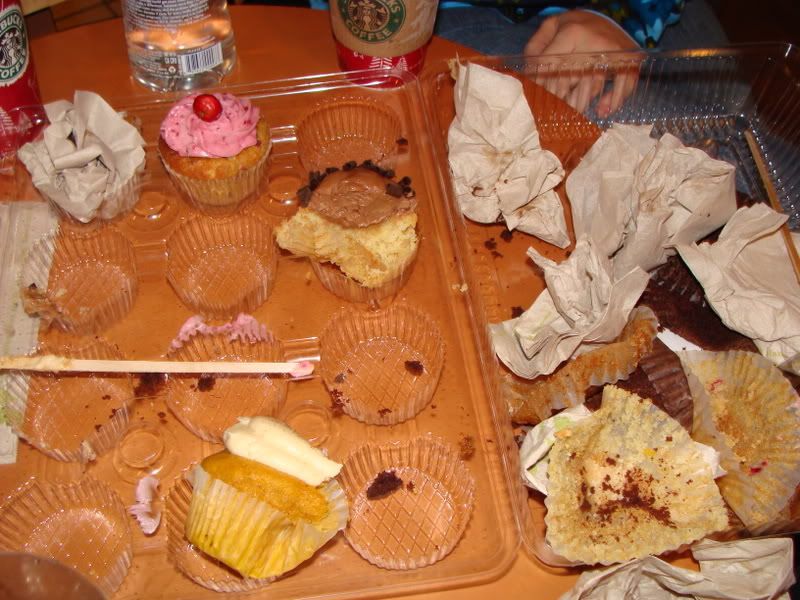 Here are some other pics I just couldn't leave out.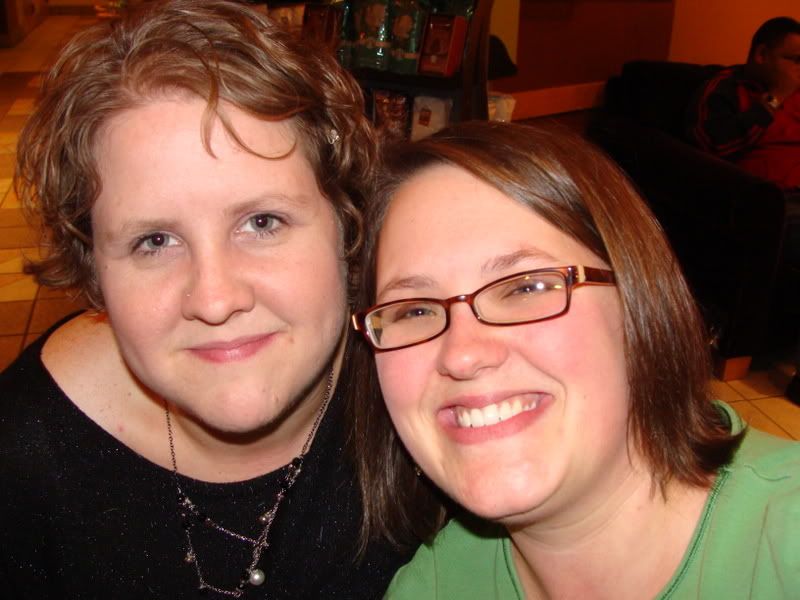 Here is
Mandi,
who kept asking what a certain cupcake was!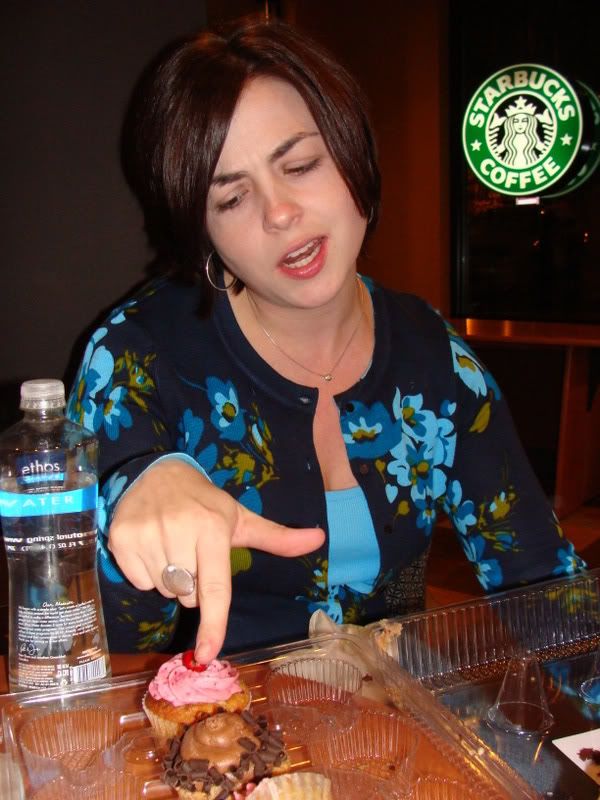 Happy birthday, friend!