So, most of the sisterchicks and I went to camp every summer.  One summer, in 1994, 
Staci
,
Amanda
, & I were goofing off with a polaroid camera...and here are the results!  My favorite thing is the subtitles!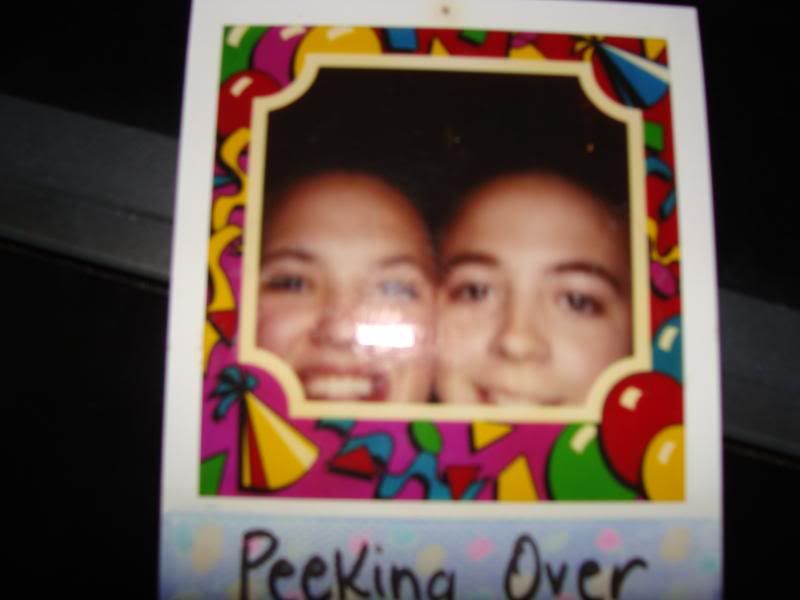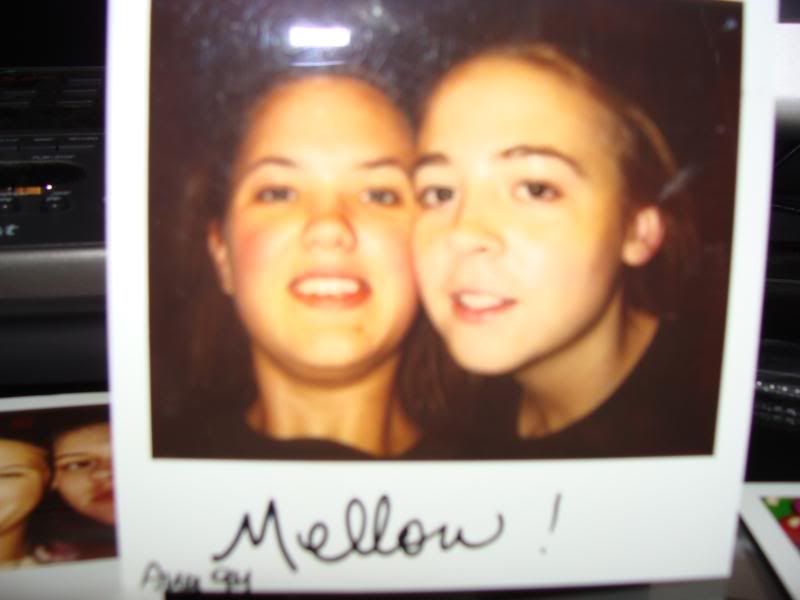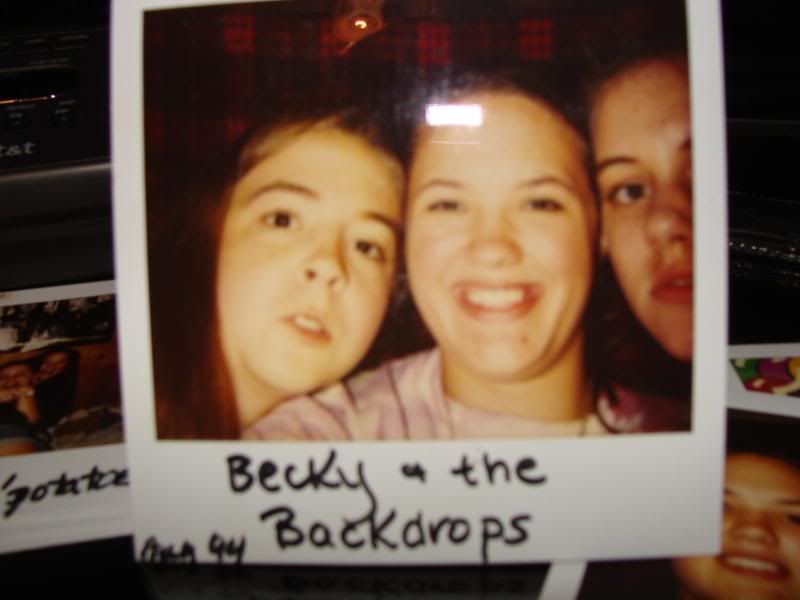 Notice the DC Talk poster in the background!
Notice the photos in the background- they are from the other camp that we always went to in the summer!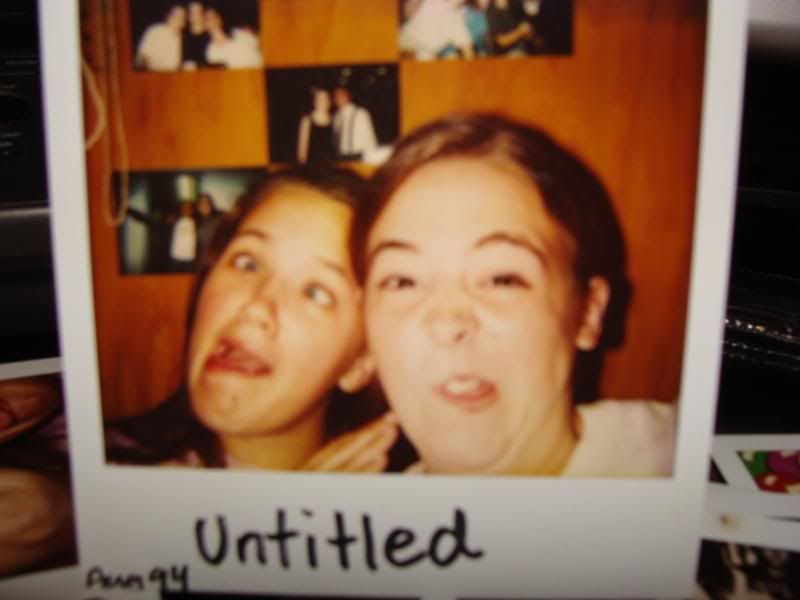 This one is Dave's personal favorite!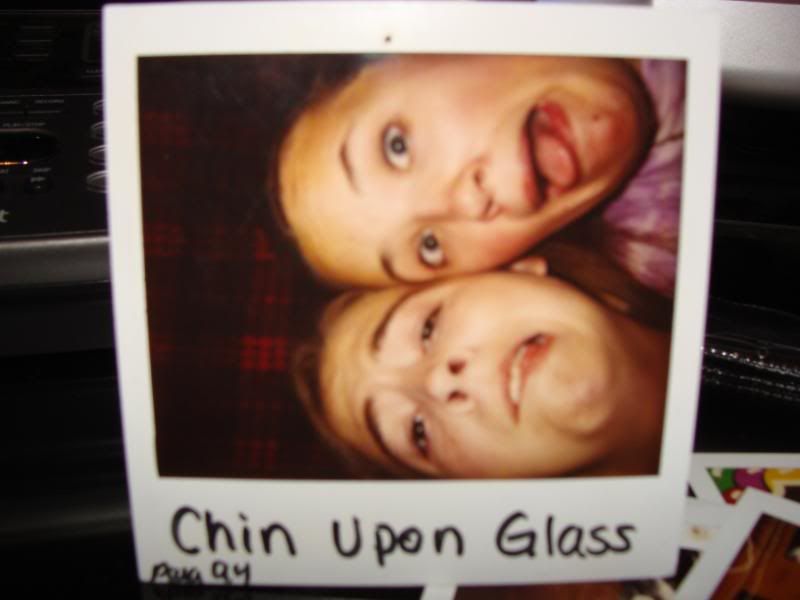 This is my favorite!  What in the world were we thinking when posing this one??  We are certainly "tangled in fear!"