Not just the Christmas spirit and the magical feeling in December, but because friends come home to visit family.  That means that I also get to see friends that I only see this time of year.  This year, my bff from high school, Amy, came home for Thanksgiving.  Today, we met for lunch with another friend from high school, Alex.  I also got to meet Amy's new hubby, Nate, whom I adored.  As always, we got to reminisce about the good old days of high school. We were all in a small chorus group together and had an excellent time in high school, so we have lots of great and funny memories.  And now, because of facebook, we were able to chat about all the people we've come back in contact with.  I don't know about them, but I had a fabulous time today and can't wait for Christmas time when two of my other best friends from high school, Roger and Ryan are coming in town.  Alex & I plan on getting together with them too!
Within second of my arrival, I thrust my camera into Nate's hands and had him take a pic of Amy & I.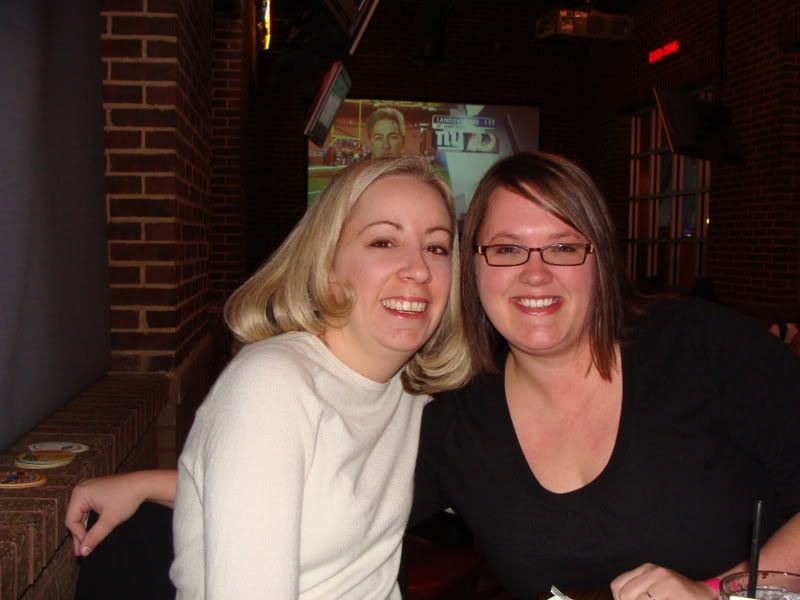 Alex arrived within minutes and again, Nate was camera man!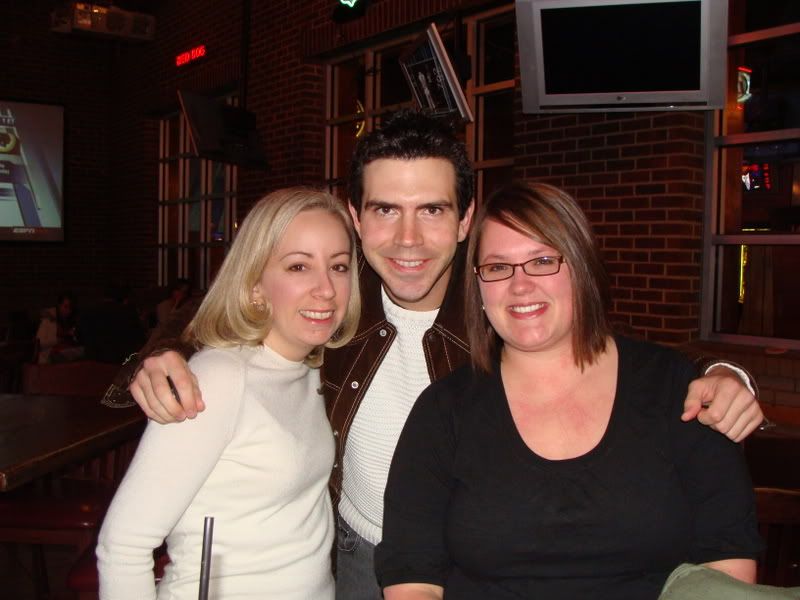 Before leaving, I realized that I didn't get a photo of just Alex & I, so out came the camera!
It's great to have such good friends that when we get together, it's like coming home.  I miss you guys!