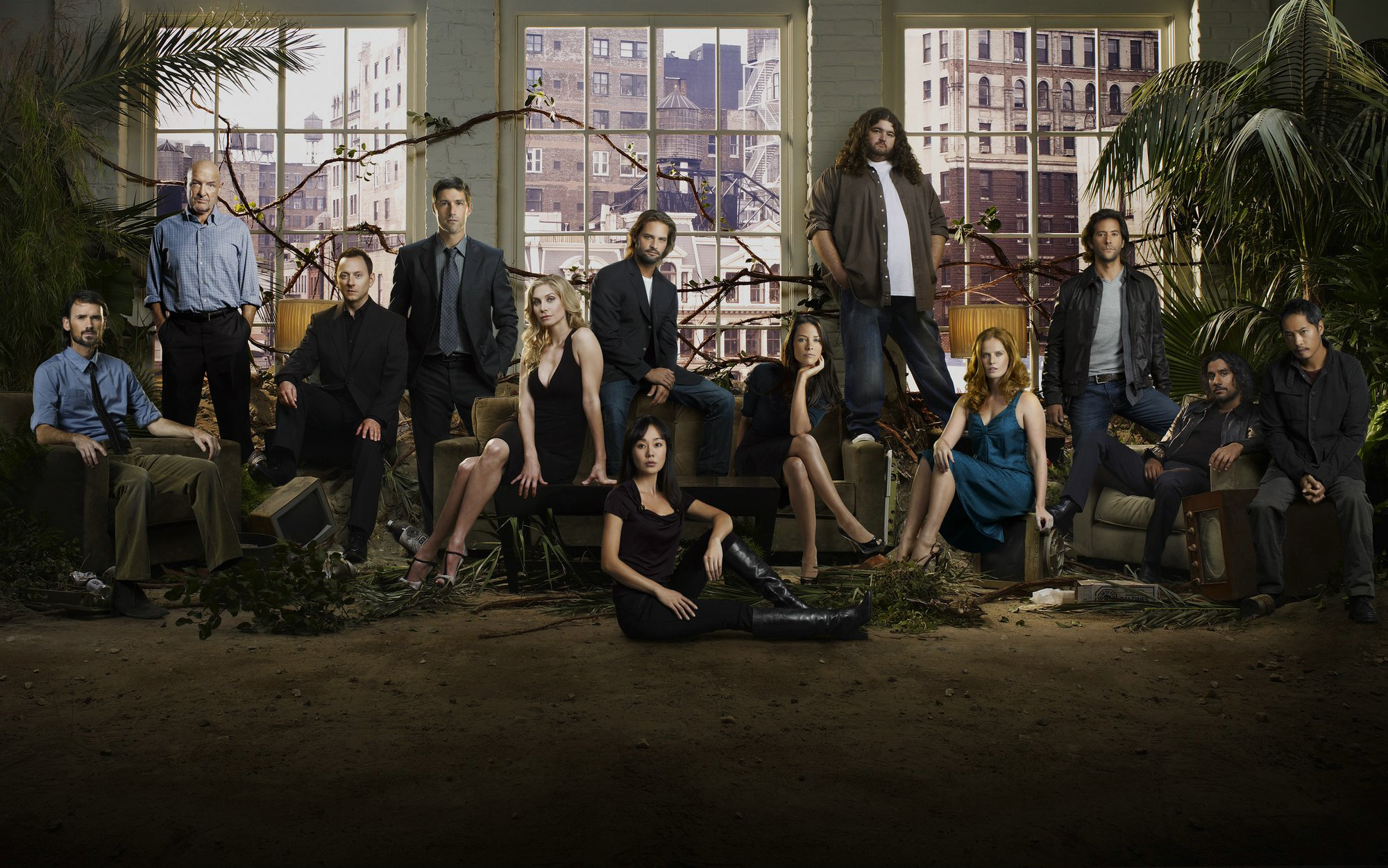 This episode has got to be one of my favorites.  I loved how they fast forwarded and rewound back and forth 3 years.  We finally have the answer to how they ended up in Dharma suits! Plus, it was nice to see a clean version of Sawyer for a change.
Of course, I was left with questions.  It wouldn't be LOST if I wasn't.
-We never saw Daniel Farraday in the Dharma suit- days.  Is he still crazy?  Does he stalk Charlotte?  I know from her comment right before she died, he was a scary man... is that just because of how he told her that she'd die or is it because he's looney toons?
-How the heck are the going to get back to present day?  Will they stay in the 70s forever like Farraday implies?
-What in the world was that giant statue in the early, early flashback? At least now we know what the feet are!
-What happened to make women on the island unable to carry to term in later years? 
-What the heck is the name of Amy & Horace's baby?  It drove me crazy that we didn't hear, since I'm sure it's someone we know.
-Every week I wonder- where the heck are Rose, Bernard and the other survivors?  I assume they're in the same time period.  Surely they would have found each other after 3 years... unless they joined The Others...hmm.
-Ben arrived on the island in the seventies- around the same year they arrived in that time period.  So, do they know young Ben? 
-What is the Egyptian connection?  Paul wears an ankh and the statue appears to be an Egyptian god who also carries an ankh.
-Now, we know Richard Alpert has those sexy eyes, but when Sawyer referred to him as "the man with eyeliner"...was that a clue that he is Egyptian?  Is he an Egyptian god??? Is that why he's immortal?
-Do Sawyer and Juliet have a baby?  Is that baby Annie- Ben's childhood friend?
Tune in next week for more questions!