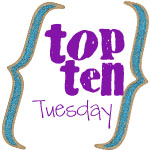 My top ten favorite things to eat.
1. Sushi- and I mean good sushi, not the kind you buy at Publix.  My favorite?  Uni (sea urchin) or tuna.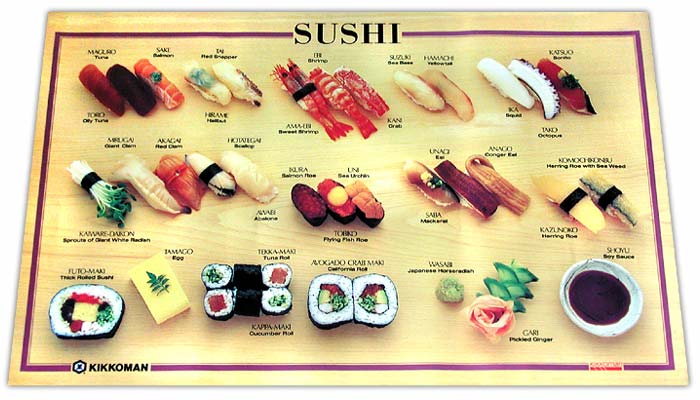 2. A good burger- meaning, not fast food.  My favorite?  Five Guys Burgers and Fries.
3. Lettuce Wraps- preferably from P.F. Chang's.  Yummy little morsels of chicken and veggies, finely diced, wrapped up in cool, crisp lettuce leaves, with dipping sauce?  Heaven.
4. Pastitsio, which is the greek version of lasagna.  I make my own and it is goooood.
5. Crab legs- king or snow, I don't care.  I just love me some crab legs.  This is our traditional New Year's Eve dinner.
6. Creme brulee- it doesn't matter what flavor or where it's from...the combination of the crunchy, carmelized top to the creamy inside...I could eat this all day.
7. Chicken salad sandwich- it must have grapes and pecans in it to be my kind of chicken salad.  I used to prefer to have it on a croissant, but now I prefer a heartier bread, like 5 grain or at least honey wheat.
8. Hashbrowns a la Waffle House- scattered, smothered, covered and chunked please.  (cheese, onions and ham) with a homemade vanilla coke on the side.
9. Asian food- I can't narrow it down- from chinese to thai to vietnamese, it's all good.  Pho is one of my favorites, from Saigon Cafe.  And I could eat their spring rolls all day long.
.
10. Calamari- no nasty rubbery stuff here, and hold the weird octopus looking ones.  They must be tender and fried, but I'd prefer a sauce other than boring marinara.  I used to love the ones from Bahama Breeze, they were topped with a sofrito, but alas, they removed them from their menu, along with all my other favorites.  My new favorites are from a local tapas restaurant.  Here is a photo of the ones I ate on Friday, along with the delicious (read expensive) homemade sangria.  The floaty things are yummy little diced apples.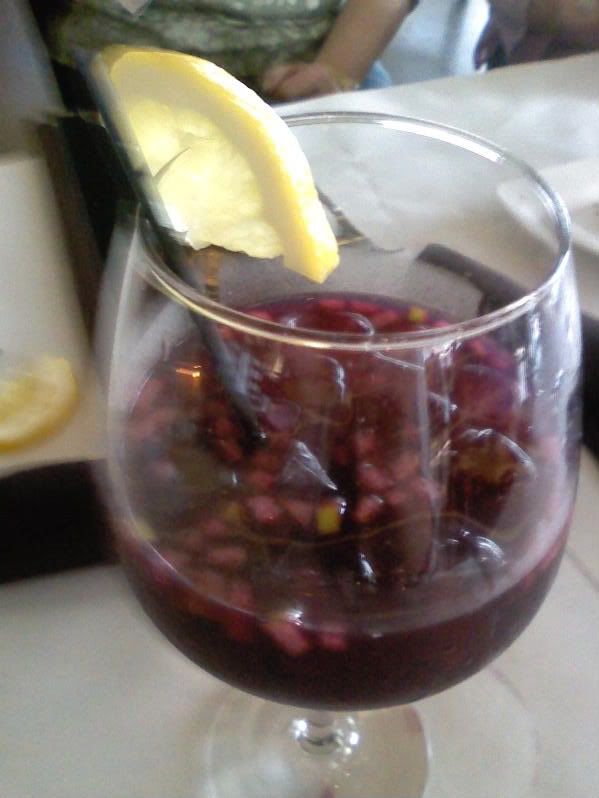 If you enjoyed my Top Ten Tuesday, check out the others at Amanda's place.