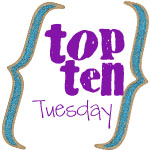 Top Ten Places I Want To Go (but haven't been to)

1. The number one place I want to go is on a Disney Cruise. I've done the cruise thing with the Sisterchicks and then with my hubby- both on Carnival. The first experience with the girls was great- food was faboo. Ship was so-so. The second one with Dave was on a much nicer, newer ship, but the food was just okay. Same cruiseline, different economic times. Both times I was thinking about having kids on the ship, and although I loved the trip, there were areas that were very smokey, including the area near the kids area. There are also a lot of unsavory characters there. On a Disney Cruise, the ship is pristene, there is no casino, so no large smoking area. Plus, it's Disney and I just love Disney- Disney makes me sigh. I really, really, really want to go on a Disney Cruise. I'd even do a large review- anyone want to send a blogger on a Disney ship to do a review? LOL
2. Japan - from geishas to sushi, I'd love to see it all.

3. Vietnam- I never had any interest in Vietnam until recently when #1- I was turned on to Vietnamese Cuisine and #2- when I watched Anthony Bourdain's Vietnamese show. Amazingly beautiful.
4. Ireland- I love the way they speak, the greenness (is that a word?) and I'm all about Irish Pub Food.
5. Hawaii- it seems like everyone has been to Hawaii but me. It's so beautiful and tropical- it draws me! Plus, LOST is filmed here!
6. Greece- from the little towns built into mountains to the yummy cuisine, I know I'd love it in Greece.
7. India - honestly, the food is what draws me here. Plus, who doesn't want to eat with your fingers?
8. China- culture, cuisine, people, everything draws me in.
10. New Zealand- Lord of the Rings was filmed here- do I even need to say more? If you live in a hole and haven't seen the films, the landscape is breathtaking. Green, lush, tropical, gorgeous.