For the past four months, the 6th graders at our school have been working on the International Fair Project. The project included a research paper, a powerpoint, costumes, food, etc. This was a big deal! Today was the day- each group set up a table with their posters, timelines, music, food and more. Jake's country was Greece. We used a big white T-shirt for a tunic and a lot of fabric for the toga-style sash.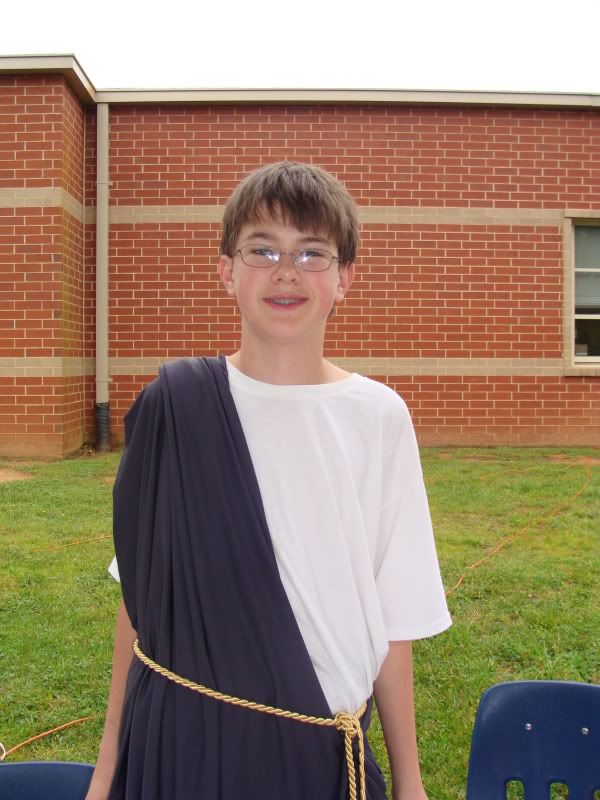 We made baclava- my mom's wonderful recipe- my mom, Jake & I made about 150 pieces!
Here are the boys in their costumes.
Posers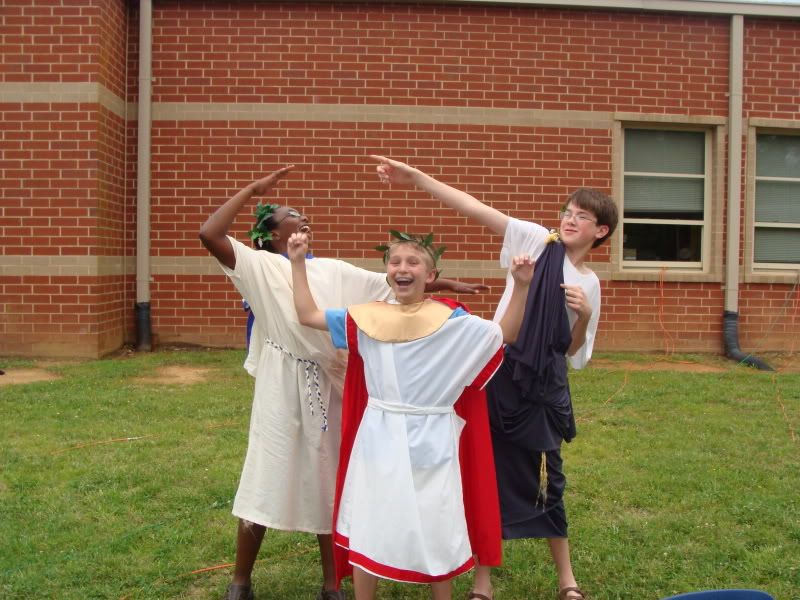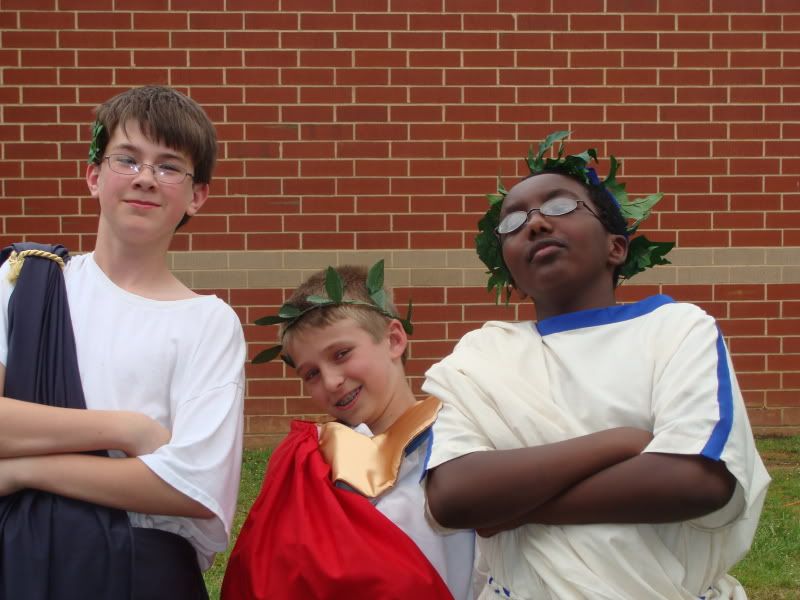 Here is Jake and his wonderful teachers- we've had a really great year!
Here is Jake's girlfriend, Emma. Did I just say that? My thoughts on the whole girlfriend thing? At least he picked a girl who is super-smart like him and who's dad is a priest. Yeah, that's a big plus for me. LOL