Remember last year when I won the flat screen tv, Blu Ray DVD player, season 3 of LOST on Blu Ray and the ABC prize pack? Or a few years ago when I won $1000 on Star 94 when I heard them call out my birthday? Or when I won a cruise for 2 that I couldn't take because I was just too pregnant to go? So, I win big stuff...
Well, I'm on a new winning streak. First, I won a wooden puppet theater from a blog- sure, I thought I was entering to win a princess bed, but that's ok. I gave the theater to
Amanda's
daughter, Lydia. Then, I entered to win a Wizards of Waverly Place movie premier party on
http://www.houseparty.com/
. Over 10,000 people entered and 2,000 won! We were winners! So, on this Friday, 10 girls will be coming over to watch the Disney Channel premier of the Wizards movie! We are planning to have subs (because on the tv show, the Russo's own a sub shop) and make fruit kabobs. Heather is going to create a craft to make magic wands. We got our prize pack yesterday- here is what we received: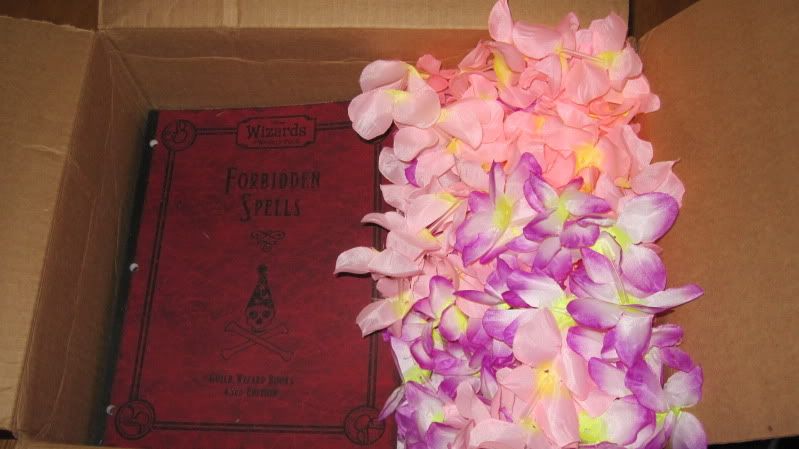 -10 leis and notebooks that looks like the book of Forbidden Spells.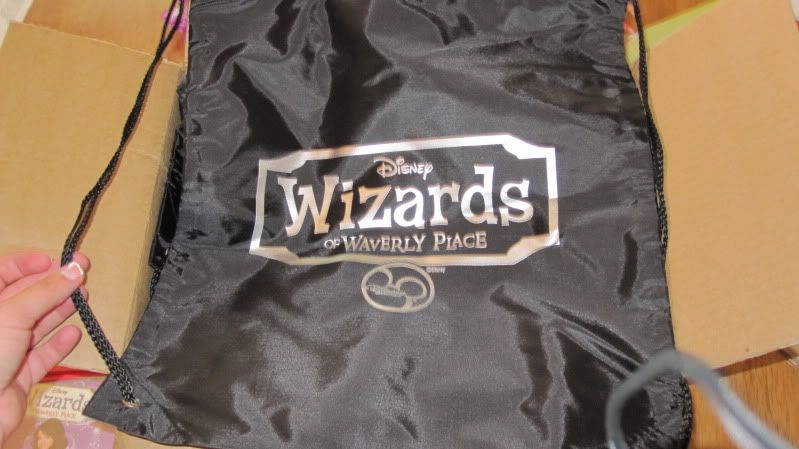 -10 bags.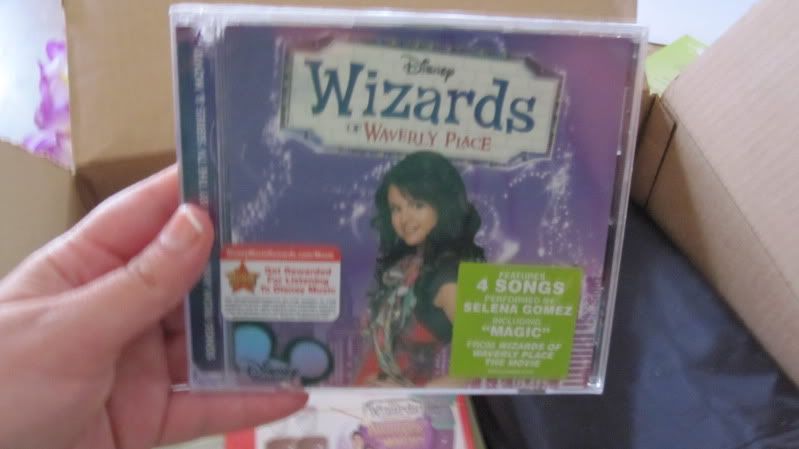 -The Wizards of Waverly Place movie soundtrack!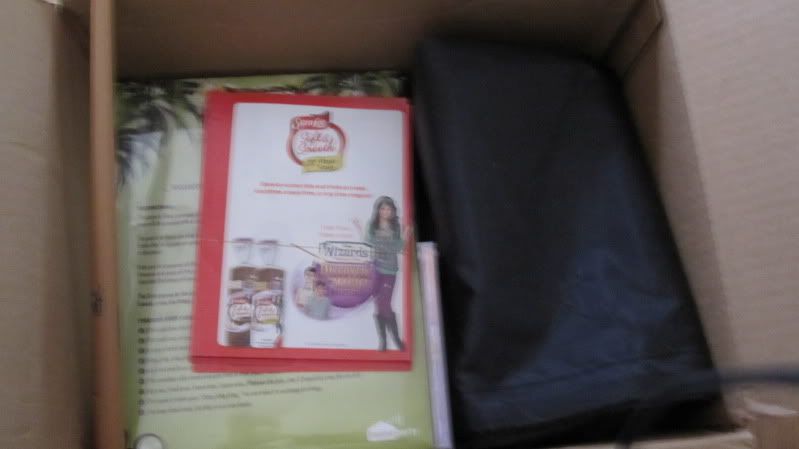 -A light up magic wands and some little recipe books with stickers.
Then, lo and behold, I just happen to be notified by
Mandi
that you can tweet to win Jonas Brothers concert tickets from @jasonsdeli. I log on late Thursday night to see this tweet:
And the winner of the Jonas Brother's tickets is (drum roll, please) ........................... @TheVioletFig!!! Congrats! I will DM u!
OMG- I just won 2 tickets to Jonas Brothers! The concert is tonight and my 9 year old is all decked out in a new Jo Bro t-shirt from Target. I'm still not feeling great (I've had strep throat and didn't even get into work this week- not normal for a kindy teacher!), but we are soooo excited! Here I am at the Midtown location of Jason's Deli receiving my tickets!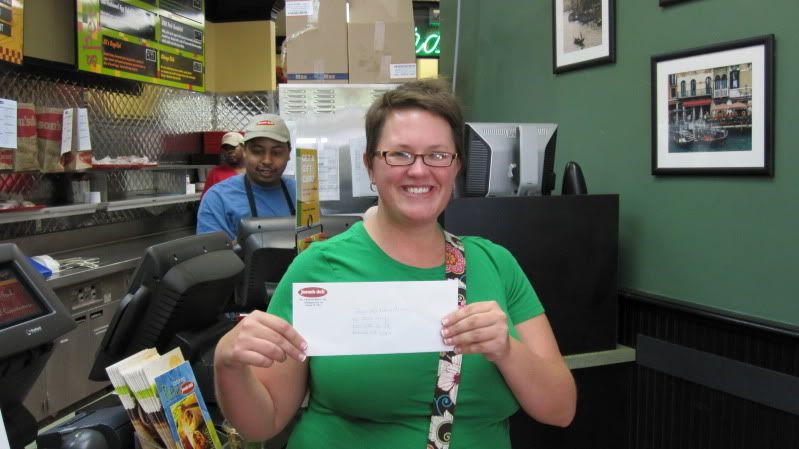 The last thing I won was a new cat. Ok, fine, I didn't win him, but I feel like I did! I was on the way home from Atlanta, picking up the concert tickets, I hit some stand still traffic. I decided to take a detour to a local animal shelter, since I remembered it was nearby. I looked at about 80 cats and in the last cage was a 7 week old TINY kitten who caught my eye...not to adopt, he was just too funny. He would climb to the very top and hang there screaming to be held. Of course I had to hold him. So, I put him back and feel a swat- the orange tabby in the cage next door wanted some love too. So, I pull him out and know he is mine. He starts kneading his paws into me, purring crazily and doing little flips in my arms to show he loves me. I put him away, go do another walk through while waiting for Dave to answer my text including a photo of Adam, who is not so much a looker- he has weird tufty fur! He says go for it, I pay my $35 and get the sweetest lap cat ever! Adam is now named Brian and after less than 24 hours here, is fitting right in...keeping my lap warm.