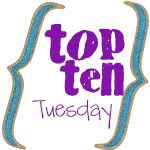 I had a
tonsillectomy
, adenoidectomy and a few various sinus surgeries two weeks ago. First of all, I would NOT recommend doing them at the same time- the sinus surgery makes it so you can't breathe out of your nose at all- this dries out your already painful throat. It's a vicious cycle and I wish I had waited 6 months to do the next surgery.
I decided to compile a list of tips for surviving what I can only say will be the worst 2 weeks of your life.
1. Have at least two hot/cold packs. Keep one in the freezer and one on the counter so you can pop it in the microwave. The cold is great to hold on your throat and on your face for the sinus swelling in the first few days. During the second week, you will get major neck, ear and head pain and the only thing that helps is a hot pack. Also, if you have sinus surgery, you will be incredibly stuffed up for about a week. It causes a LOT of pressure in your head and wet, warm compresses across the eyes, nose and cheekbones help. I also found myself easily chilled, so I would warm a hot compress in the microwave and hold it in my lap.
2. Keep plenty of room temperature or warm drinks on hand. Cold doesn't always feel good, but warm is nice and soothing. Cold water and room temperature water was almost impossible to swallow, but warm (NOT HOT) tea or just warm water with honey was much easier to get down. Bottled water was good because it was room temperature, so we always had plenty ready for me to drink.
3. Before your surgery, make a huge crockpot full of chicken stock. you won't be able to eat for days, if not a week, and the warm goodness of broth helps immensely. Once I was able to eat, I had to have warm liquid to wash the food down my throat or it would get stuck. Broth was perfect. I made a mug everytime I ate. At the beginning of week two, I made a second crockpot full- that's how important it was.
Here's how to make the yummiest stock ever (not that you'll be able to taste it.) Roast a chicken and take the meat off. Put the bones in a large crockpot with one onion, one carrot, one celery stalk, a few bay leaves and a pinch of sage and oregano. Fill with cold water and 1 T of vinegar. Cook on low for 12 hours (I leave it on all night). In the morning, strain everything and there you have it- rich, brown, nutrition.
4. Avoid dairy. You always hear people say you can eat ice cream- no way! It coats your throat with milk, tends to linger on your painful sores, and causes mucus. Throat clearing does NOT feel good, so avoid all dairy- no pudding, no ice cream, etc. If you have a Rita's ice custard, stock up on a few of the creme ices- it's like an italian ice, but creamy and not acidic. I would take a couple scrapes of the top and let it melt in my mouth- it would numb my throat and was quite soothing.
5. Buy some very mushy things like instant mashed potatoes, cream of wheat, jello, pasta that you can cook very mushy, Applesauce hurt me- it was acidic, but mixed with cream of wheat, it thinned it down enough to eat. You may want to buy a baby spoon, as my mouth couldn't open big enough to fit a teaspoon. One of the only things I could eat was scrambled eggs. I am not an egg lover at all, but someone had told me to try it and I did. So many things made me gag, as I couldn't taste at all, but scrambled eggs just slid down my throat with no problems. It was the only thing that I didn't feel stuck in my throat for an hour after eating.
6. Make sure you have someone to take care of you for at least 4-5 days. My husband stayed with me the first two and my mom came to stay with me for three. It was very comforting to not be alone. I was so very weak and in so much pain. She got all the laundry done, helped with the kids and just kept me company.
7. Make sure you have lots of jammies because that's all you'll wear for two weeks and it is always nice to shower and get into a new pair every morning. I also kept fuzzy socks to keep my feet warm. I got cold very easily, so often had a hat and scarf on too!
8. As soon as you find out you're having surgery, stop watching your tv shows and DVR them. That way, you can have great tv to watch. I actually added HBO and Showtime because of a special, so I had a full season of Dexter, True Blood and Nurse Jackie to watch. Other than that, rent a bunch of movies. I thought reading would be good, but my eyes are too tired to read.
9. Buy a few humidifiers (warm mist felt better to me) so you aren't lugging them from the bedroom to the family room, where you'll spend most of your time. They need to be on all the time because your throat will be very dry, especially if you have your surgery in the winter like I did.
10. You need to have a notebook and pen as well as a bell to ring. For the first few days you can't talk at all, even a whisper hurts. It is so frustrating to find out that your family sucks at caricatures! I shed many a tear because they couldn't understand me or didn't hear my bell!
This surgery is a big one, but I'm assured that I'll feel much better in a few weeks and will be thankful I had it. I'm still not there yet, but it has to be better than my quality of life was pre-surgery, when I was always sick. There are great websites out there that you can join in forums and ask questions such as
MyBigFatTonsillectomy.com
. I suggest you do because sometimes you'll feel that there must be something wrong. To read other people's stories help with the panic!
To see other Top Ten Tuesdays, head over to
OhAmanda.com.